Date added: 21 March 2008
Highworth Passion Play
Crowds gather to watch the story of Easter played out in the open-air
The traditional story of Easter was re-told by the combined churches of Highworth this weekend.
An event witnessed by over five hundred people gathered in the market square.
The 75-minute play used a mix of music, drama, film and fireworks; a contemporay twist using music from the Kaiser Chiefs, U2, Coldplay, Queen, Handel and Andrew Lloyd Webber.
The culmination of 18 months planning and reheasal, the open-air play featured a main production stage, plus action filmed live from locations around Highworth relayed to a big screen.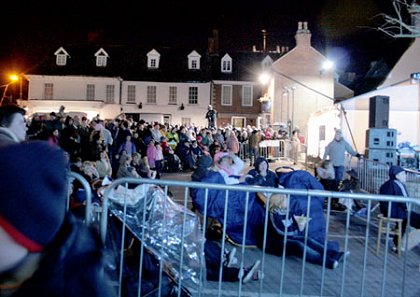 the scene in Highworth on Good Friday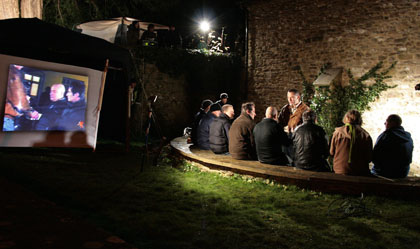 "It's been a fantastic community event," commented mayor Richard Scotchmer.
"To see so many people, especially families, brave the cold weather to come out and see what the Passion play was all about is really heartwarming.
"Congratulations to everyone who made it happen."

Highworth Passion Play - website

Highworth Passion Play - 21/03/2008