Date added: 15 February 2008
Jordan reveals all in Swindon
Hundreds of fans turn out to meet Katie Price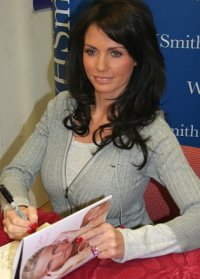 Jordan shows off her assets
Glamour model Katie Price revealed all in Swindon today – but no, sorry boys, she wasn't flashing her trademark boobs.
Equipped with a sassy new look, the mother of three, better known as Jordan, was at WHSmith in Regent Street to sign copies of her latest autobiography 'Pushing the Limit.'
A title which could also describe the tension in the store, with hundreds of people cramming in to get a glimpse of their idol.

17-year-old fan, Lisa Harvey, said: "I can't believe how small she is, but she said that's what everyone says.

"She's amazing, my heart's still beating really fast!"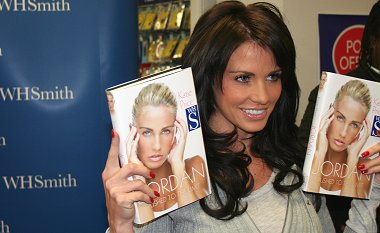 2007 was an eventful year for Katie, with hubby Peter Andre's meningitis scare and the birth of her third child Princess Tiaamee – and this, her third book, is expected to reveal everything about her troubled 12 months.

Katie Price aka Jordan in Swindon - 15/02/2008