Date added: 03 January 2008
Strapped for cash?
Flog it in Swindon on 13 January!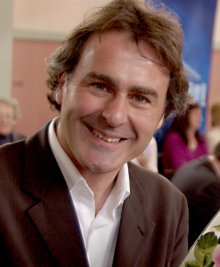 Paul Martin is coming to Steam
No matter how prepared we are, Christmas always ends up being an expensive occasion. So wouldn't it be nice if there was a way of raising a bit of extra cash to start the new year on a high?

Hold that thought – because BBC2's 'Flog It!' is coming to the Steam museum on Sunday 13th January to film three episodes of their popular show.

Presenter Paul Martin will be on hand to value items of all shapes and sizes, so why not head down to the Steam museum between 9.30am and 7.30pm to see what your heir-looms are really worth.

Not only could you seize your 15 seconds of fame – you could come out all the richer too!

Watch out for an update later this month...
Flogged it!
Swindon digs out its prized possessions...

14 January 2008