Date added: 29 January 2008
Ooh La!
Brighton boys the Kooks will be bringing a bit of the 'Seaside' to Swindon on 23rd April, when they take to the stage at the Oasis Leisure Centre.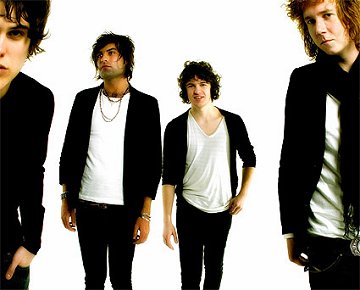 They move in their own way:
Kooks set to be a real hit

Front-man Luke Pritchard has always been a hit with the ladies, and the indie rocker will definitely please the Swindon ladies when he gives his all to the crowd.

The gig comes just after the release of their second album 'Konk' which is expected to fly off the shelves from 14th April – and what better way to appreciate their new hit singles than with an up-close and personal gig?
Sex-Factor
Shayne Ward gives the girls something to scream about!…

23 May 2008