Date added: 04 February 2009
Portillo talks politics in Swindon
Former MP answers questions at Arts Centre
Former MP and Government minister Michael Portillo was at the Arts Centre in Swindon last night to talk about his political and broadcasting career, and answer questions from the audience.
Portillo, currently a regular on the weekly BBC political programme 'This Week' spoke for nearly an hour on various subjects including the role of the media in political reporting and the current economic climate.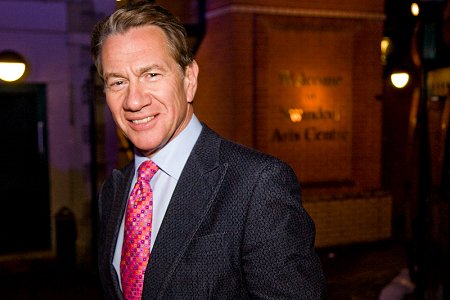 Michael Portillo at the Arts Centre in Swindon
A question and answer session then formed the second part of the evening, where he exchanged views on issues such as the British class system, the UK and Europe, Barack Obama and, the most keenly debated subject - whether Margaret Thatcher was good for Britain.
Portillo, not surprisingly, defended the former prime minister's era, describing her as "... someone who turned this country around when we needed it most". And "... a great leader who is often misunderstood", before conceding that the Conservative government under her stewardship and John Major's made a number a "significant mistakes".
The evening, however, ended on a reflective note when Portillo decribed his father, who died after suffering from altzeheimers disease, as his "main inspiration" for going into politics.
"He was a revolutionary in Spain and is sacrifice during the civil war was immense," Portillo said.
Michael Portillo Picture Gallery
photos by Kris Talikowski

Michael Portillo at the Arts Centre in Swindon - 04/02/2009