Date added: 26 September 2009
One lump, or two?
Swindon coffee mornings raise money for cancer charity
Coffee cups were clinking in Swindon in aid of cancer charity Macmillan this week.
At over a hundred venues, including cafes, village halls and businesses, people gathered to take a break and help raise money in what is now a big annual event.
At Sally's Cafe in Highworth, owner Sue Ritchie was delighted to get involved by donating 50p for every coffee they served.
"Macmillan is a fantastic charity and I know the money raised really does make a difference," Sue said.
Macmillan Coffee Morning Gallery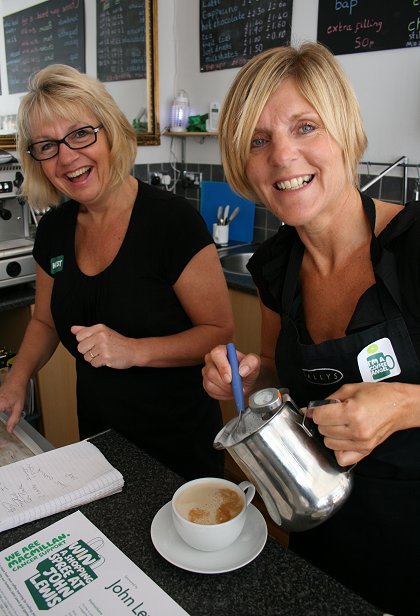 Sue and Jackie at Sally's Cafe in Highworth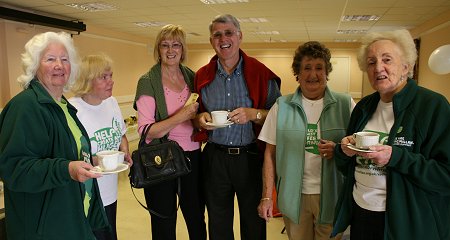 the Macmillan coffee morning at the Highworth Council Offices
Jingle Belles!
Swindon's hottest collaborate for Macmillan Cancer Care - BUY HERE BOYS!...

22 December 2010

In the Pink
Highworth high street traders raise even more money for charity...

11 October 2009