Date added: 17 October 2009
Fun-gi for all the family
Forgotten Kingdom part of a day of discovery at Stanton Park
A room full of twelve foot high 'fungi', a mushroom murder mystery and the chance to make a spore print were just some of the activities on offer at the first Fungal Frolics day at Stanton Park.
Organised by the Swindon Rangers team, the event set out to showcase the wonderful variety of fungi that can be found in the park and why they are so important in its ecology.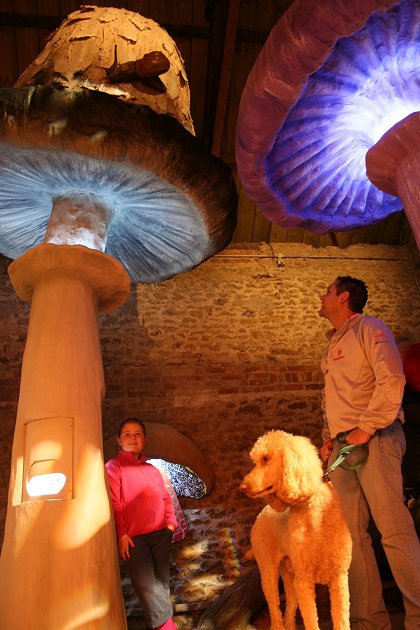 The Forgotten Kingdom at Stanton Park
"Stanton Park is the home to over eight hundred different types of fungi and we even managed to find one more today that we never knew about," said Martin Hambidge, Swindon Parks and Green Spaces manager.
"Days like today give everyone the chance to explore what's here and to learn more of what makes this park such a fantastic haven for wildlife."
Fungi to be with
Damp weather brings out unusual new life in Stanton Park...

18 September 2008

Stanton Park
Our boy Milo's off for a walk around Swindon's haven for wildlife...