Date added: 22 December 2009
Christmas Cheer for Swindon
Swindon mayor hires nightclub to give the whole town a Christmas party
Well 'tis the season to be jolly' and that's exactly what Swindon mayor David Wren did last night.
Staging a works Christmas party for the whole town at Liquid & Envy, after he realised that many companies had stopped the festive tradition.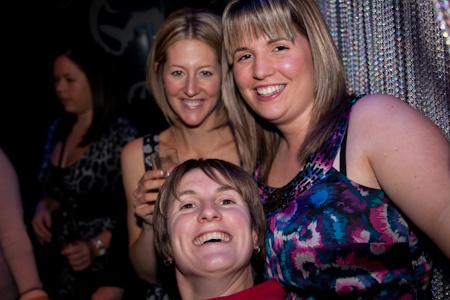 Swindon mayor David Wren spreads
Christmas cheer in Liquid & Envy

"It is about time we put some Christmas cheer back into our lives and this is one way for Swindon to have a great night out," commented councillor David Wren.

"Liquid and Envy was the perfect place for a Christmas party, and all the profits from tonight will go into the Mayor's Charity Fund for my nominated charities."
See our picture gallery below...

Mayors Christmas Party - 22/12/2009