Date added: 14 August 2007
Titan
Crowds were mesmerised in Swindon town centre last week, as a spectacular 8 ft robot stomped around the upper floor of the Brunel shopping centre.
The intimidating giant was making an appearance to publicise the npower Festival of the Future, which was taking place at the nearby Swindon Science Museum.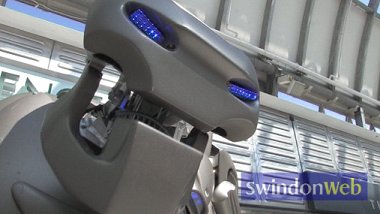 BRUNEL 'BOT


Titan in Swindon

"I was scared stiff when he started moving," commented one surprised onlooker,"but I had to laugh when he started singing!"