Date added: 19 April 2010
Gardening this summer?
Lovely things really do come in little packages
Some would say that Willow Field Nursery is a bit of a find.
Tucked away in the Rodbourne Green area of Swindon the nursery is a small affair but one that clearly has big ambitions.
At just 60ft long and 30 ft wide (18 x 9 meters) itís offering of perennials and herbs is impressive with strong healthy plants grown on site by its proprietor Julie Lender-Swain.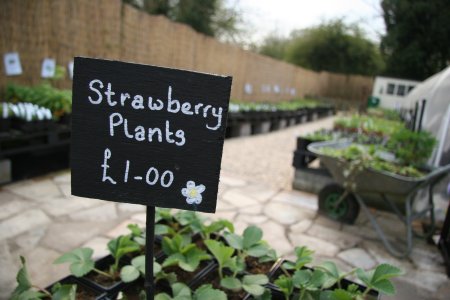 Willow Field Nursery in Rodbourne Green
Willow Field Nursery is a lovely, quirky alternative to the large garden centres and big DIY stores and whilst you might not be able to buy your compost or slug pellets there, you will be greeted by a friendly and knowledgeable team who have a love of plants and who invoke a real community spirit.
Watch out for their special events where, alongside the plants, the garden is opened for local people to showcase their artistic talents.
Last year saw local folk band, Chalice, serenading customers as they browsed for home made preserves and cards, original artwork and beautiful fresh bouquets from Riddlerís Cottage Flowers, whilst this year plans are already afoot for an Easter open day and a Summer Fete to rival that of 2009.
If you want to visit Willow Field Nursery donít leave it too long as theirs is a short selling season with opening times restricted to Wednesdays and Saturdays from the beginning of April until the 31st July.
If you are going to become one of their increasing numbers of customers be sure to visit on a day when they are serving drinks and homemade cakes.
To sit in this lovely garden on a sunny day tucking into refreshments, the proceeds of which are going straight to charity, gives a very warm feeling indeed.
For more information visit their website via the link below, follow them on Facebook or call 01793 520352 or 07887 730240.
Open until the 31 July Wednesdays and Saturdays
written by Julie Lender-Swain