Date added: 20 April 2012
Haboakus in Gorse Hill
Informal drop-in sessions with the Haboakus team on Monday and Wednesdays every fortnight

Kevin McCloud's Haboakus has announced details of regular informal drop-in sessions for local people interested in its 240 home development proposals for Gorse Hill.
Members of the Haboakus Gorse Hill project team will be available on
Mondays and Wednesdays every fortnight
– at Pine Trees Community Centre and Gorse Hill Community Centre.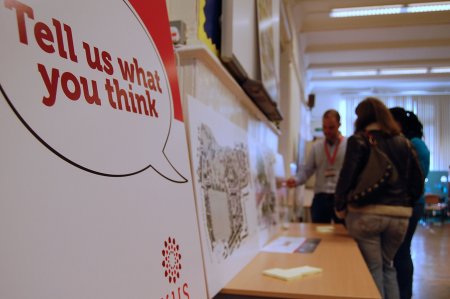 Haboakus's first developement was the Triangle (pic. below) which was completed in 2010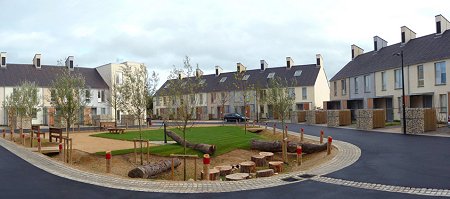 These sessions are in addition to larger public consultation events also taking place, and local partnership board meetings involving a range of people from the area.

Haboakus is working on plans to deliver around 240 new homes and many enhancements to the wider park in Gorse Hill. Most of the parkland - including both football pitches - would remain untouched or will have its landscape and facilities improved as part of plans to invest £1 million in the park.

The drop-in sessions are taking place as follows:
Pine Trees Community Centre,
The Circle,
Pinehurst
Mondays:
16 April, 30 April, 14 May, 28 May, and 11 June 2012.
10:45am to 2pm.
Gorse Hill Community Centre,
Chapel Street,
Gorse Hill
Wednesdays:
18 April, 2 May, 16 May, 30 May, and 13 June 2012.
10am to 2pm.
Changing Swindon?
Swindon at the forefront of sustainable living, according to Kevin McCloud...

Grand Re-Design?
EXCLUSIVE TV: Kevin McCloud: "I'm not going to pull out now...." - updated