Date added: 01 November 2007
Rise in house prices?
Unexpected rise in house prices reported during October

Despite the recent panic over a decline in house prices, Nationwide has announced a national increase during October.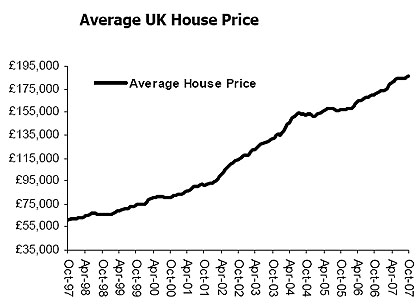 But could this really be the end to a string of problems in the housing market?

The building society's Chief Economist, Fionnuala Earley, said: "House prices recorded a surprisingly strong increase of 1.1% in October, tying it with June for the highest month-on-month growth rate so far in 2007."

But don't be fooled by the figures.

Earley believes: "While some may be tempted to interpret October's numbers as a sign that house prices are immune to deteriorating affordability, such a conclusion would be misguided.

"Most leading indicators of housing market activity are continuing to weaken."

House prices aren't necessarily going to fall, and for housing affordability to return to historical norms, prices will need to rise at a slower pace than earnings over a long-term period.

Nationwide predict that for this to happen, homeowners may have to settle for less spectacular returns on their houses over the next decade.