De-Cluttering - our Top 10 tips
It's time to make some space in life and your Swindon home
Time for a summer clear out, perhaps? And the chance to make some space in your Swindon home.
- that spare bedroom full of junk finally back to how you wanted
- the garage full of old fitness equipment with space enough to fit a, errr, car!
- a nice warm feeling when those hardly-worn clothes you've been keeping make a few bob down the charity shop
And... dare we say it, a great opportunity to get the kids involved too. Yeah, right!
Here's our Top Ten Tips to get you started.
1. Keep, Throw Out/Recycle, Give Away or Sell
Right, let's start with the four fundamentals of de-cluttering sucessfully.
Best to find four containers and mark each one.
And be hard on yourself when going through things. There's nothing worse than putting everything in the KEEP box!
Ahh, possibly the trickiest one of the lot.
That old velvet jacket, a pair of hardly-worn jeans - but oh so many memories!
Top tip:
if you havenít worn an item in the last 6 months, sell or donate it.
Harsh yes, but try it with
ALL
items first - then perhaps sneak a maximum of 3 items back into the wardrobe.
3. Declutter one room at a time
The problem with a really good tidy-up is getting started in the first place. And if you even begin to get ahead of yourself and start thinking of all the rooms you have to do then you'll never get it all done!
Top tip:
pick the room you're possibly most embarrassed about, not the easiest one to de-clutter.
4. Turn clutter into cash
Possibly the best bit. A bundle of cash for stuff you never use. Brilliant!
There are plenty in the Swindon area - the best at Blunsdon every Sunday - and great fun too!
All a bit American but catching on over here. Just put up a sign and tell people you're selling stuff from the drive of garage on a particular day. You'll be surprised at what the neighbours might buy!
Our classifieds section is FREE. Just register and add your items.
The biggest and best auction site in the world. If you can't sell it here, then you won't sell it.
It's every de-clutterers dream - finding something worth a few quid! But try not to think of star billing on the Antiques Roadshow until you've had it valued at a local auction house, the two most local being Kitson Trigg and Dominic Winter, both of which have monthly sales.
5. Mobile phones & technology
If there's one thing we all have it's a mobile phone - and, most probably, two or three in a draw somewhere.
Firstly, these can definitely be worth a few quid because, let's face it, you won't be using them again, will you?
Now we've all gone digital, you'll be surprised what an old SLR camera can fetch these day - especially the lens which is probably compitable with a modern digital version, most Canon's are.
Maybe not quite so valuable since the advent of DAB and the digital switch-over - but not all old radios and TVs are worth throwing out. And if you're thinking of buying a new one, there are some great trade-in deals going for your old sets.
Top tip:
a mobile phone is worth much more with an original charger.
Now, the whole point of clearing out things to make space in your life is not just moving it somewhere else.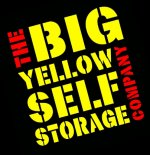 But there are definitely items we all never use but just don't want to throw out or donate, especially some big things like furniture or sports equipment, filing cabinets etc.
This is where self-storage comes in - a place for just that, storage. Not the house you've paid big money for and is for living in, enjoying and making the most of.
Big Yellow in Swindon, for instance, have loads of storage space options, with easy access and, most importantly, fully insured security.
Gone are the days when everything was just put out for the binman. Now it's possible to recycle nearing everything - bar real rubbish.
It helps the environment as well, so check out the recycling options available at the main Swindon depot. Chances are you'll find that old DIY stuff you were going to throw out can be taken to Cheney Manor and re-used.
8. Get someone in to help you
We like this one! For big de-cluttering jobs - and we're talking clearing out the garden or garage - it might be worth calling a refuse collection service.
Firms like Absolute Rubbish can take away anything you give them and they'll dispose of it or recycle it.
9. Think of the office too
They say the environment you work in is the biggest factor in making the most out of your job. And can there be anything worse than an untidy office or a workplace full of old photocopiers, computers and filing.
Once again consider self-storage here because it can be tax deductible and makes sense. A clear, clutter-free office will also raise staff morale, especially if you get everyone to chip in.
10. De-clutter for just 15 mins
If the whole task seems too much, then start really slowly by just de-cluttering for 15 minutes. Or just do a bookshelf in the lounge or a kitchen cupboard.
You might surprise yourself. Minutes can literally turn into hours! Or try it everyday and it may even become a habit.