Date added: 04 October 2007
Sturrock stays focused on team affairs
Despite increased problems off the pitch at Swindon Town Football Club (see statement below), Paul Sturrock prefered to concentrate on team matters at his weekly press conference today.
The Town boss describing his pleasure at Tuesday night's performance at Swansea - despite Swindon losing the game 2-1.
"Of all the teams who have played them this season, we were the ones who had the most goal attempts, the most crosses and the most corners," Sturrock said, "and that for me was very pleasing."
"We just relaxed at the wrong time and it cost us."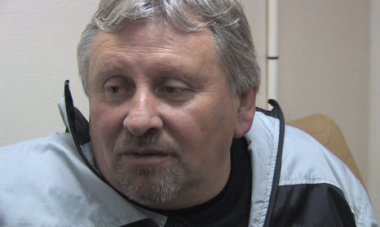 GOING TO PLAN


Paul Sturrock speaks ahead of Saturday's
clash against Gillingham
The subject of team spirit also one the manager was happy to praise the players on, given the constant off-the-field speculation regarding the planned takeover of the club and the issue of unpaid wages for September.
"I can't fault them on that," Sturrock added, "team wise we're spot on. And the players are concentrating on what they should do - play good football."
"With all that is going on, it's important that we stick together."
Swindon Town FC Club Official Statement
Notice to Shareholders
'As the protracted negotiations with Best Holdings with regards to the takeover of the club continue, the STFC Board of Directors has, in the meantime, sought from The Club's major shareholder additional funds to fulfil the immediate obligations and financial liabilities of the Company.'