Swindon Town 0 Yeovil Town 1
Smash and Grab
Coca-Cola League One
Sunday 09 September 2007
RESULT: Swindon Town 0 Yeovil Town 1
Yeovil scorer: L Owusu 77
In front of the Sky cameras - and new General Manager Jose Veiga - Swindon lost their first league game of the season to local rivals Yeovil Town.
In a tight match it was the away team who sealed the victory, with a set-piece goal late in the second-half.
That, after the new Town board unveiled their first big foreign signing - Jose Veiga.
The former President of Portugese giants Benfica introduced to the crowd during the interval as Swindon's new General Manager, with the brief to work alongside Paul Sturrock and new Sporting Director Rufus Brevett.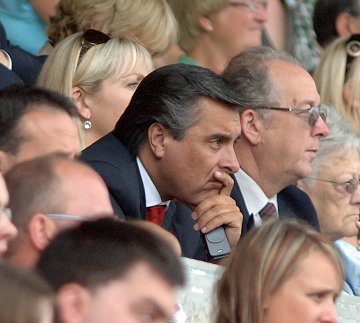 Looking on:


Jose Veiga takes his seat in the stands

Quite what Mr Veiga thought of his players and management during the first half, we aren't sure.

But in a competitive first-half it was the home team that showed the more attacking intent.

Christian Roberts going closest to breaking the deadlock, but his left foot shot was well saved by ex-town keeper Steve Mildenhall.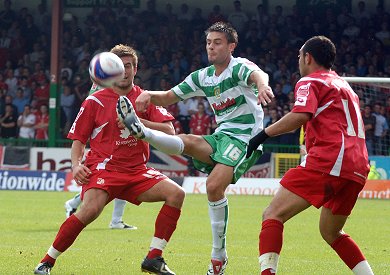 Midfield battle:
Michael Pook and Sofiene Zaaboub in action for Town
The second-half was was an even tenser affair, with both sides lacking the cutting edge up front to force the breakthrough.
Unfortunately it was the visitors who managed to steal the points, when from a corner burly front-man Lloyd Owusu headed home for what proved to be the winning goal.
Paul Sturrock tried to change the game by bringing on all three of his new signings, and it was Jon-Paul McGovern who should have scored what would have been a deserved equaliser.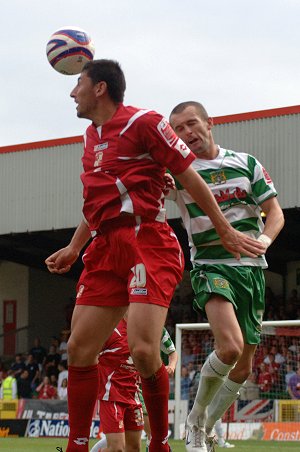 Attacking presence - but no goal:
Paynter gets his header in first
Billy Paynter also showed some promising touches, but was unable to prevent his new club from slipping to their first league defeat of the season.
Sturrock and his players will be keen to get back to winning ways next Saturday, when they face a tough trip to fellow League 1 new boys Hartlepool.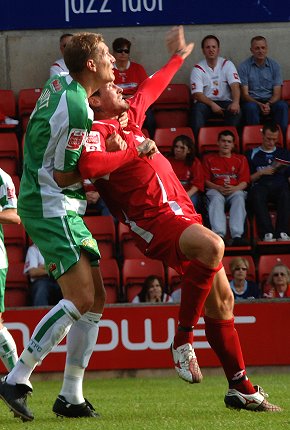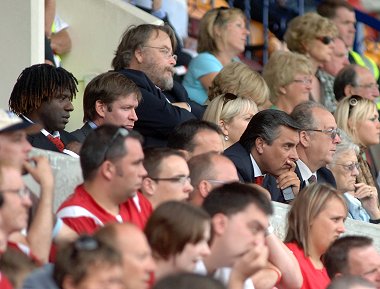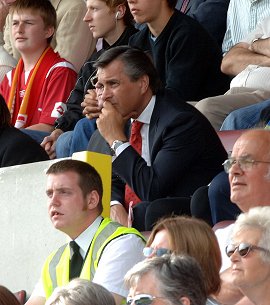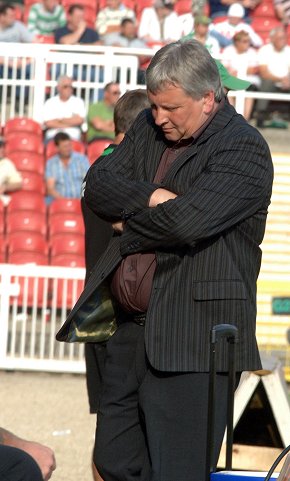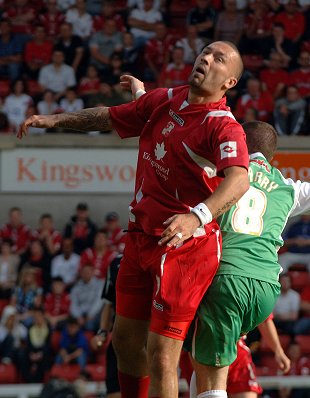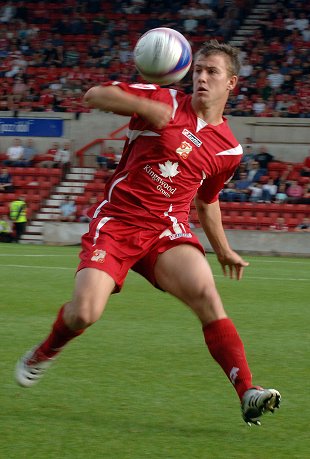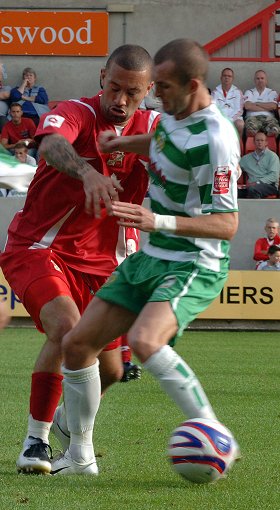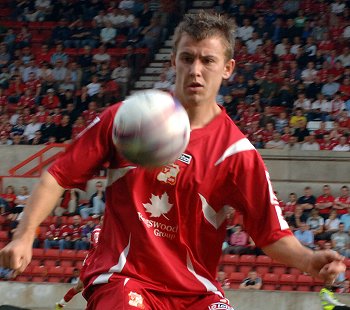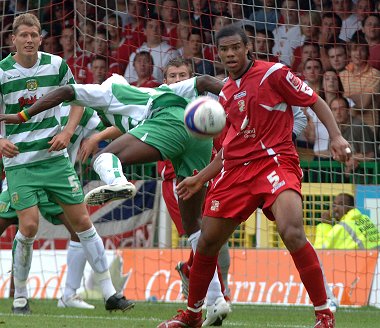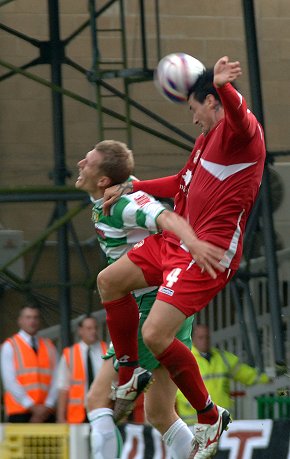 League 1 Table
1 Leyton Orient 5 5 13
2 Tranmere 5 4 10
--------------------------
3 Carlisle 5 3 10
4 Yeovil 5 2 10
5 Hartlepool 5 3 9
6 Brighton 5 2 9
--------------------------
7 Bristol Rovers 5 2 9
8 Huddersfield 5 -1 9
9 Crewe 5 1 8
10 Luton 5 0 6
11 Swindon 5 0 6
12 Southend 5 -1 6
13 Northampton 5 0 5
14 Port Vale 5 -2 5
15 Swansea 4 0 4
16 Cheltenham 4 -1 4
17 Bournemouth 5 -2 4
18 Doncaster 5 -3 4
19 Millwall 5 -4 4
20 Nottm Forest 4 -1 3
--------------------------
21 Oldham 4 -4 3
22 Gillingham 5 -7 3
23 Walsall 5 -4 2
24 Leeds 5 8 0
NEXT GAME:
Hartlepool (A)
Saturday 15 September 2007, 3:00pm
Coca-Cola League One