Swindon Town 2 Luton Town 1
Easton Promise
Coca-Cola League One
Saturday 18 August 2007
RESULT: Swindon Town 2 Luton Town 1
Town scorers: Peacock 56, Easton 88
Luton scorer: Edwards 66
Swindon got off to a great start in their first home league game of the season with a well deserved win over a good quality Luton side. The conditions at the County Ground weren't ideal but both sides produced an entertaining display.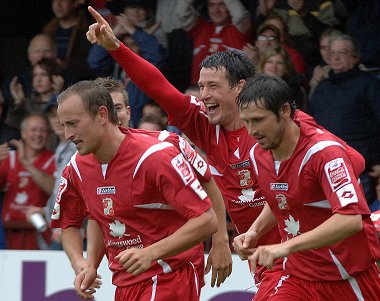 First of the season:


Lee Peacock celebrates opening the scoring against Luton alongside
Blair Sturrock, Craig Easton and Michael Pook

The first 20 minutes both sides struggled to keep the ball on a slippery surface, but as the half wore on Swindon began to put more pressure on the Luton goal.

Hasney Aljofree looked to have broken the dead lock as half-time approached but his header was disallowed by the referee for some alleged pushing.

Luton came out after the break and started the brighter, but it was Swindon who took the lead after some good work down the left from Sofiene Zaaboub.
One-nil:


Peacock heads home in front of the Town End

The winger crossing the ball for Lee Peacock, who powered home a header in front of a packed Town End.

A well-deserved effort lifting the Swindon players spirits as they looked to push for a second goal.

However, against the run of play Luton found an equaliser when David Edwards tucked home a neat header from Darren Currie's left wing cross. The goal looked to have earned Luton a share of the points, but Sturrock's men had other ideas.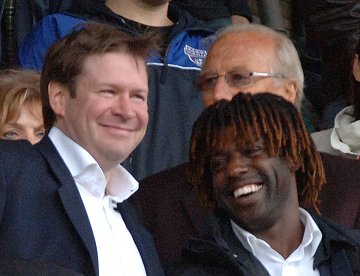 Perfect start:


Chairman designate Jim Little and Rufus Brevett all smiles in the stands

As the game entered the last 10 minutes Swindon began to pile on the pressure, which resulted in new boy Craig Easton sliding home his first goal for the club, following some excellent play down the right from a lively Christian Roberts.

Town will head into their next game, away at Cheltenham, full of confidence and look to build on a good start to the season, and with the take-over now complete exciting times lay ahead for Town fans.

More match action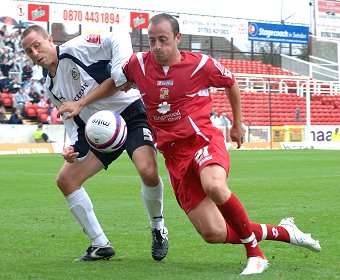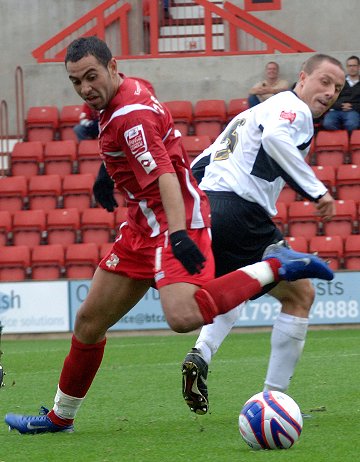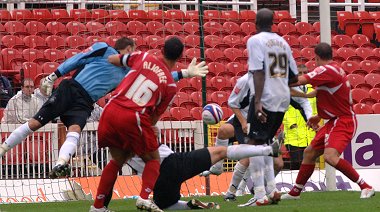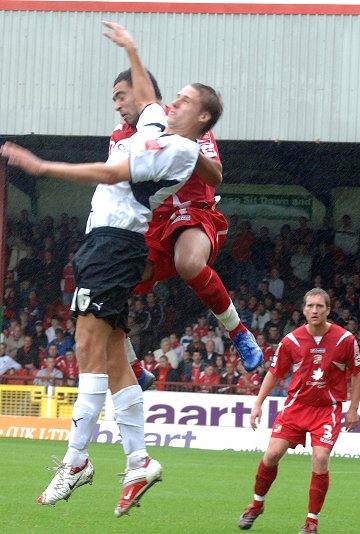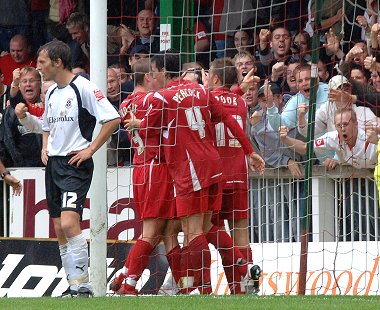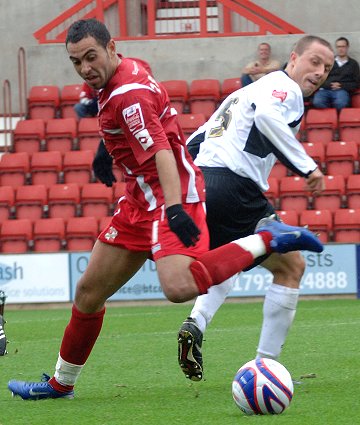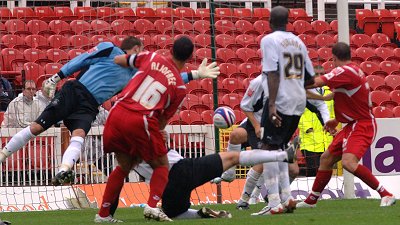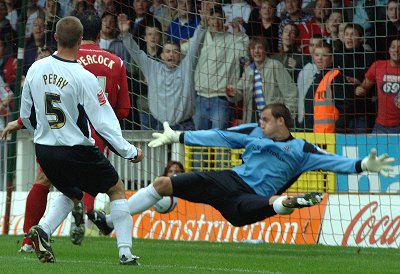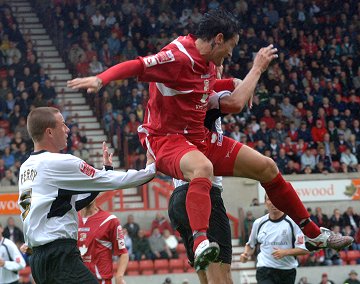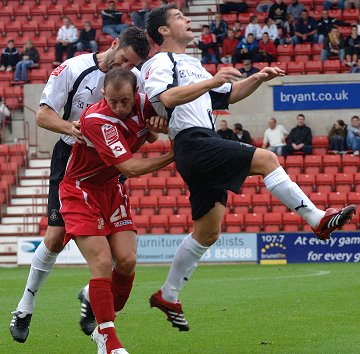 The League One table:

1 Leyton Orient 2 2 6
2 Huddersfield 2 2 6
---------------------
3 Crewe 2 1 4
4 Swindon 2 1 4
5 Carlisle 2 1 4
6 Millwall 2 1 4
---------------------
7 Tranmere 2 1 3
8 Brighton 2 0 3
9 Hartlepool 2 0 3
10 Luton 2 0 3
11 Oldham 2 0 3
12 Cheltenham 2 0 3
13 Yeovil 2 0 3
14 Bristol Rovers 2 0 2
15 Nottm Forest 2 0 2
16 Northampton 2 -1 1
17 Doncaster 2 -1 1
18 Port Vale 2 -1 1
19 Swansea 2 -1 1
20 Walsall 2 -1 1
-----------------------
21 Bournemouth 2 -1 1
22 Gillingham 2 -3 0
23 Southend 2 -4 0
24 Leeds 2 4 -9
NEXT GAME:

Cheltenham Town (A)

Coca-Cola League One
Saturday, 25 August 2007 3:00pm