Date added: 30 August 2007
STFC - Tache-Tastic!
They came within a whisker of winning their last League game at Cheltenham, so Town players are hoping that a new no-shaving policy will help continue their undefeated start to the season.
The idea coming from Town striker Lee Peacock, who has persuaded a number of his playing pals to join him in a charity fundraiser called TacheBack.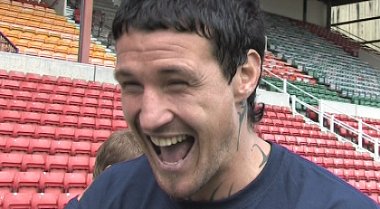 MEN BE SHAVING BADLY


Town players new tache-tastic fundraiser

A campaign supporting the Everyman Male Cancer Campaign urging men across the UK to get sponsored for growing a moustache throughout September.

"It's a great cause and the players have been brilliant when I asked them," Peacock told us, "it's going to be a lot of fun."
"Although quite what the missus will have to say after a month of not shaving I'm not sure!"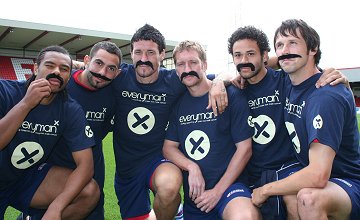 The mane men:


the STFC players taking part in the
Transfer window
The one thing that Town fans can be sure won't be trimmed in the coming weeks, of course, being Paul Sturrock's current squad.
The Town manager hoping to sign a striker in the nick of time before the transfer window closes on Friday. See interview below.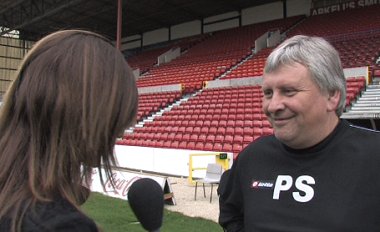 CLOSING IN?
Paul Sturrock ahead of the tranfer window closing on Friday
A collection for Lee Peacock and the other razor-free players will be made at Town's home game against Bournemouth on 22 September.
Successful fund-razor!
Swindon raises a 'stache' for Movember's Everyman Male Cancer Campaign - SEE PICS…

01 December 2010