Date added: 03 March 2015
Remembering Dave Mackay
The former Swindon Town manager, who sadly died this week incl DON ROGERS PUTTING THE RECORD STRAIGHT
Football fans of a certain age will remember the football legend Dave Mackay, who sadly died this week.
As a Scottish international and League Championship winning player with Tottenham and Derby, his name was right up there with players classed as 'the very best' of their generation.
Mackay also played for Swindon twenty-six times and managed at the County Ground for one season before leaving in 1972.
Here we take an extract from our feature on Swindon Town's connection to Brian Clough to give a brief insight into Mackay's time at STFC - ironically and unfortunately not one associated with winning trophies and promotions.
But as one of the first managers after Swindon's golden period of the 1960s and Anglo-Italian Cup win of 1970, it was always going to be a difficult job.
So much so, having spoken to Town legend Don Rogers about Mackay, one controversial decision that he supposedly made when in charge was never made at all - selling Rogers to Crystal Palace.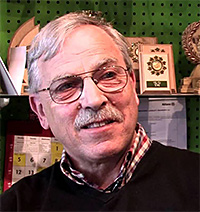 left Swindon under Mackay
"It was the Directors at the time told Mackay to sell me," Don told us, "so it's a chance to put the record straight because he was always criticised for that by Swindon fans.
"The Director's told him [Mackay] the club needed the money and he was to sell whoever we could get the most for. And Crystal Palace came in for me for £150,000, which at the time was a lot of money.
"He had no choice really."
"Unfortunately I don't have much experience of playing under him because he arrived just as I was leaving, but I do remember playing against him when we won the League Cup in '69.
"We beat Derby in a fifth round replay in extra-time - and the ball went in off Mackay's back!
"And for that, Swindon Town fans should always be thankful!"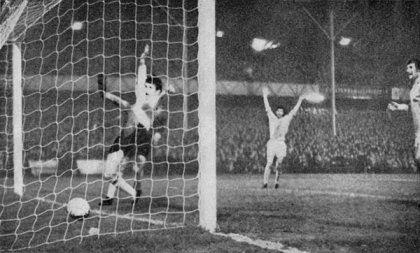 Town
beat Derby County led by Dave Mackay
back at the
County Ground
in the fifth round replay 1-0
on their way
to winning the League Cup in 1969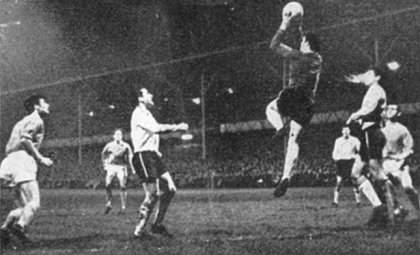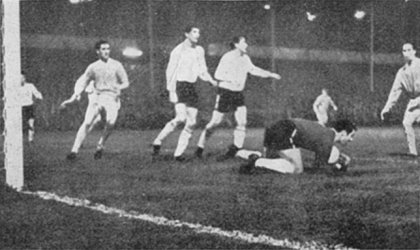 Swindon Town Player/Manager 1971-72
In the Derby line-up to play Town in 1968 was Dave Mackay - a name that is revered in football circles everywhere, except in Swindon.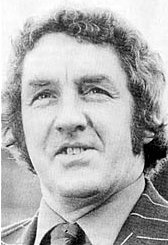 - but not popular at Swindon
Mackay was the epitome of the football hard man and certainly one of the greatest players of his era – a fact that wasn't lost on Brian Clough. He recognised Mackay's tough-tackling, all-or-nothing approach to the game as ideal for the kind of team he was trying to build at Derby, so signed him from Spurs in the summer of 1968.
Mackay was Footballer of the Year in 1969 under Clough at Derby, but his long playing career was coming to an end in May 1971 when he was controversially signed by Swindon Town.
They signed him for £20,000 – ostensibly as a player, although he was already being groomed as a future player-manager of the club, even though Fred Ford was still in charge.
Mackay duly took over after Ford was sacked in November 1971.
It is an understatement to say he was no-nonsense player, so it was inevitable that Mackay's management style would be the same.
Although he had also been a member of the Spurs double-winning side under Bill Nicholson, Mackay's approach must also have owed much to the Clough model.
Like Clough, he certainly wasn't afraid to make bold and outrageous decisions, nor make himself unpopular with certain players, and just about his first action as manager of Swindon was to drop club captain and crowd favourite Stan Harland, which made him instantly unpopular at the County Ground.
Few fans who remember that era in Swindon have much good to say about Mackay's reign at the County Ground, and when he resigned a year later, few seemed disappointed.
Indeed, they were infuriated that although his departure was supposedly for "personal reasons" he returned to management just a week later – ironically as manager of Nottingham Forest.
In another twist, Mackay would eventually leave Forest to succeed Clough after he and his assistant Peter Taylor parted company with Derby in October 1973.
Clough's departure provoked a near mutiny among the players and supporters, who all wanted him to stay, and Mackay was perhaps the only man with enough standing at Derby to diffuse the situation by daring to step into Clough's shoes.
And as if he wasn't already unpopular enough in Swindon, one of Mackay's first actions as Derby manager was to sign Town's Welsh international full back, Rod Thomas, for a club record £100,000.
Taken from Swindon's Connection to Brian Clough. Read the full article below.
Swindon 2 Leyton Orient 2
Roll on Thursday! 10-man Swindon rescue a point, as focus turns to the playoffs - WATCH HIGHLIGHTS

03 May 2015

Colchester 1 Swindon 1
Bring on the play-offs! Quickly! Town share a point a piece with relegation battling Colchester - WATCH HIGHLIGHTS

28 April 2015

Preston 3 Swindon 0
Hat-trick hero Joe Garner puts Town to the sword at Deepdale - WATCH HIGHLIGHTS

25 April 2015

Swindon 3 Walsall 3
Turnbull spares Town blushes in a six goal thriller at the County Ground - WATCH HIGHLIGHTS

21 April 2015

Swindon 0 Yeovil 1
Fjortoft flies in. Sturrock parks the bus. But no Town smiles at full-time - WATCH HIGHLIGHTS + MATCH PHOTOS

18 April 2015

Rochdale 2 Swindon 4
Hat-trick hero! Ben Gladwin secures Town play-off spot with first-half masterclass - WATCH HIGHLIGHTS

14 April 2015

Swindon 1 Peterborough 0
Subs make the difference as vital win keeps Town in the hunt - MATCH PHOTOS + WATCH HIGHLIGHTS

11 April 2015

Bristol 3 Swindon 0
City Slickers! Bristol close in on the title, as Town's automatic promotion hopes flounder - WATCH HIGHLIGHTS

07 April 2015

Swindon 0 MK Dons 3
Dominant Dons brush Swindon (and manager!) aside at the County Ground - WATCH HIGHLIGHTS

04 April 2015

Doncaster 1 Swindon 2
It's not over till its over! Injury time winner keeps Town in the hunt - WATCH HIGHLIGHTS

17 March 2015

Port Vale 0 Swindon 1
Brancs Very Much! Town bag the points in a tricky encounter at Vale Park - WATCH HIGHLIGHTS

14 March 2015

Swindon 3 Notts County 0
Swift response as Town move back up to third after vital win - MATCH PHOTOS + WATCH HIGHLIGHTS

07 March 2015

Brian Clough
10 YEARS ON: "Now look here, young man" - Swindon Town's connection to old big 'ed...