Date added: 17 July 2008
15 new signings for STFC
It's cheers all round at the County Ground!
Ok, so they can't score goals, but the newly-formed Robinettes are definitely ready to rock the County Ground.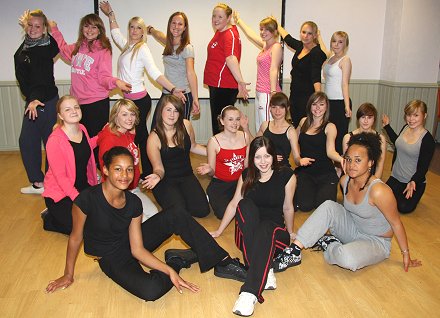 auditionees for the Swindon Town Robinettes
After a tough set of auditions, 15 girls have been selected to form the squad, and will kick-start the action on Town's first fixture against Tranmere on 9 August.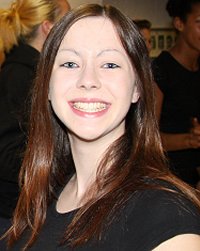 All smiles:
our Vix is raring to go!
And SwindonWeb's very own Robinette, Vicki Blatchley, can't wait to start cheering on the Reds.
"I've got my work cut out but i'm having loads of fun and its a pretty funky routine - you've got to come and see it!"
And whilst her try-out performance evoked memories of Boyzone's first ever TV performance amongst her SwindonWeb colleagues (if you haven't seen it, follow the YouTube link at the bottom) - she's ready to make us proud.
"I can't wait to get on the pitch and start shaking my pom-poms!"

Robinettes Tryouts - 9 July 08 - 17/07/2008