Date added: 07 January 2008
It's Scot to be good news!
Maurice Malpas to be announced as new Town manager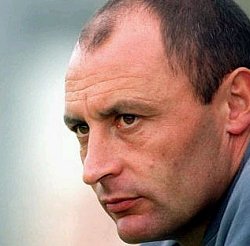 Maurice Malpas looking to
the
future of Swindon Town
After weeks of speculation, the hot-seat at Swindon Town has finally been filled – but after a number of familiar faces being thrown in to the equation, Scotsman Maurice Malpas comes as a big surprise to fans.

Having managed Dundee United and Motherwell, and overseen Scotland under 21s on and off for the last 10 years, his career has earned him a good reputation in Scottish football, which he now plans to put in to practice at the County Ground.

Malpas' experience on-pitch also caught the attention of Fitton and his consortium, with successes including 55 Scottish caps, 600 appearances for Dundee United, as well as playing in two World Cup games and a UEFA Cup final.

In a statement revealed on the STFC website, Fitton said: "Maurice is a compelling individual. Swindon fans should trust this appointment because he has a lot to offer us."

Included in the list of possible contenders for the Manager's job was current caretaker boss Dave Byrne, who Fitton has announced as Malpas' assistant.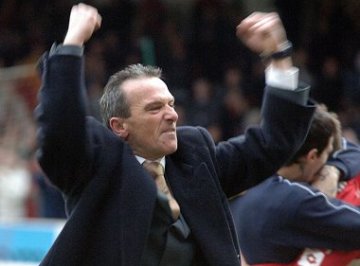 Leading the Town to glory:
Dave Byrne named as Maurice Malpas' assistant, after
keeping the team together as Caretaker Manager

Fitton said: "Maurice and David know each other already and I believe they can work together well.

"I believe passionately in youth development and both Maurice and David have a proven track record in that area."

Fitton's consortium will continue negotiations this week with the Inland Revenue, and if an agreement is reached by Friday, Malpas could have his feet under the table as early as next week.
Mel Turner-Wright