Date added: 22 December 2011
Which way is the Oasis?
Christmas scene surprises shoppers in Swindon

Festive shoppers were greeted with three rather unfamiliar guests at the Orbital Retail Park in North Swindon this week.
Three wise men and their camels visited the town to spread the word of Christmas, with the help of the North Swindon Baptist Church.
The procession even included the classic Christmas stable scene, as the camels (and riders!) were joined by Mary, Joseph, baby Jesus and some shepherds.
Camels visit Orbital Retail Park
Wednesday 21 December 2011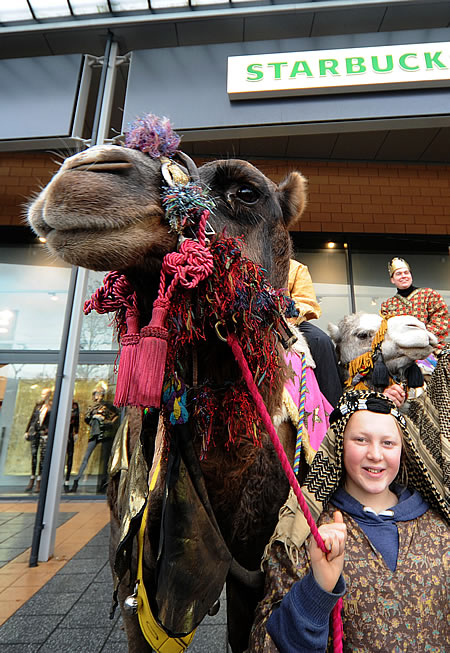 Photos by Calyx