Date added: 15 April 2008
Looking swell, Mel!
Story update: 21 April 2008

Melinda shows Wayne what he's missing on the red carpet
It's been less than a week since Melinda's "trial separation" from hubby Wayne was splashed across the nationals - and she's already causing a stir.
The Swindon-born beauty made no attempt to disguise the beautiful feminine figure which made her a household name, as she graced the red carpet at last night's BAFTA Awards.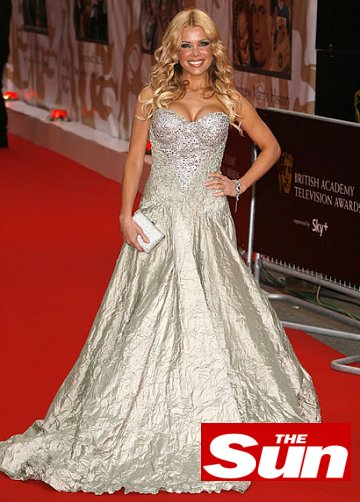 how The Sun newspaper featured our
star girl at the Bafta TV awards
Dressed to the nines in a stunning floor-length silver frock, Melinda's perfect look was missing only one thing - her wedding ring.
And as she posed for the paps, she made no effort to hide it - especially with gossip columns now suggesting that Wayne left HER.
Frankly, our minds are boggling at the thought.
But whatever the outcome of her separation, there's no doubt that the Swindon stunner - previously The Sun's Page 3 "Girl of the Thrillenium" - has still got it.


Original story: 15 April 2008

Is it all over for Swindon beauty Melinda and hubby Wayne?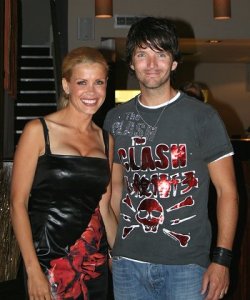 Melinda and Wayne in Swindon
at the opening night of The Old
Bank
on Wood Street in 2006
Swindon beauty Melinda Messenger and hubby Wayne Roberts are having a "trial separation", according to The Sun newspaper today.
Reports say the couple have split after 10 years of marriage.
SwindonWeb's favourite girl Melinda shot to fame after appearing in an eye-catching Glevum Windows advertisement in 1997.
Spotted by an associate editor of the Daily Star, Melinda was soon snapped up by The Sun - later becoming their Page 3 "Girl of the Thrillenium".
Later settling down in Swindon with Wayne, Melinda has gone on to have three children - Morgan, Flynn and Evie - and enjoy a successful TV and celebrity career.
The couple uprooted their family to nearby Berkshire in 2006 so that their children could attend a 'holistic' school there.
And it is rumoured that a difference of opinion on their move could have been a huge factor in their split.
Mel Turner-Wright
Big Brother
For the last time, then. Swindon's connection to the daddy of exploitation TV...