Date added: 22 January 2008
Fears flooding back
We investigate the signs of another deluge – see gallery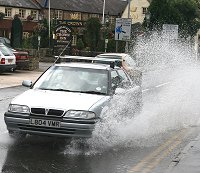 cars battle the water logged
roads after rain persists to fall
We've had a nightmare with floods, and as the heavy rain poured in over Christmas it was hard not to remember the horrific torrents of last July.

But have we really seen the last of the bad weather?

We took a trip around the town and it didn't take us long to find areas suffering from flooding.

From Queens Park to Lechlade bridge, the signs of a downpour are still lurking in the water.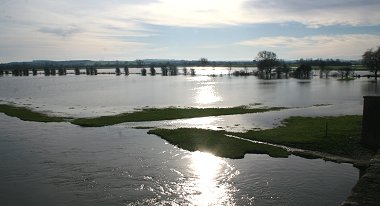 the river in Lechlade becomes a lake over fields

Check out our gallery below...
Mel Turner-Wright

Will it be a repeat of the floods? - 22/01/2008
Water Taxi Required!
But it's too late for this cab driver (and passengers?), as floods on Queens Drive cause traffic chaos - PICTURES

07 February 2016

Mini Bow Wave!
It pays to be in a 4x4 at Bruce Street Bridges today...

29 July 2013

2007 in pictures
Our favourite snap-shots and videos from the year gone by...

21 December 2007

Deluge Swindon
The day the heaven's opened on Swindon - literally! - PICS & VIDEO...