Date added: 14 April 2009
Ready...set...and ready to go!
Swindon Half-Marathon official launch today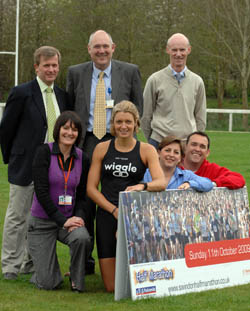 official launch of the Swindon
Half-Marathon today at Nationwide
Have your running shoes at the ready - as today was the official launch of the Swindon half-marathon 2009.
World class triathelete Emma-Kate Lidbury was also announced as the ambassador for this year's Swindon half-marathon.
Emma-Kate entered her first ever triathlon in 2005 while working as a full-time journalist in Swindon, and three years later she was standing on the podium at the World Championships with a Bronze medal around her neck.
The marathon now in it's sixth year is part of the Challenge Swindon initiative, the Swindon half-marathon and Fun Run which is set to take part on Sunday 11 October, is expected to be another great success.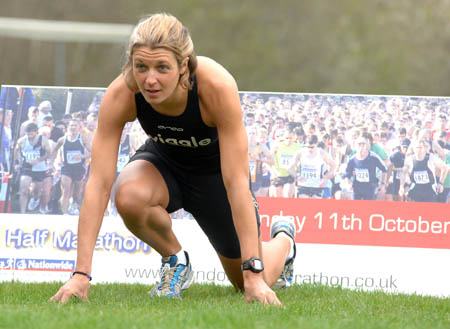 All set for the Swindon Half-Marathon:
Emma-Kate Lidbury shows her support for the
Swindon Half-Marathon 2009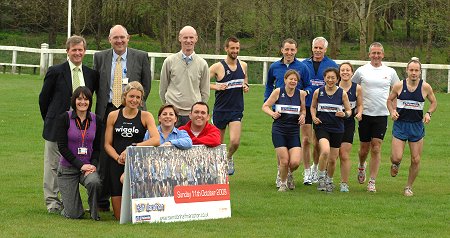 "We're confident that this year's event will be as successful as 2008," commented event manager Helen Maine, "we're hoping the weather will be on our side again, although we certainly don't want it to be quite so hot!"
Half-marathon competitors must be aged 17 or over on race day and anyone running the Multi-Terrain must be 15 years or over. The two-mile fun run is for all the family but children under eight must be accompanied by an adult who has also entered the race.
For information about how to enter the event click on the half-marathon website via the link below.