Date added: 16 March 2009
In the play-offs
Swindon Wildcats suffer double defeat but still have a chance
Swindon suffered another double defeat this weekend losing to Sheffield 4-3 on Saturday and Romford Raiders 6-4 last night.
Despite this double loss the Cats have still qualified for the play-offs.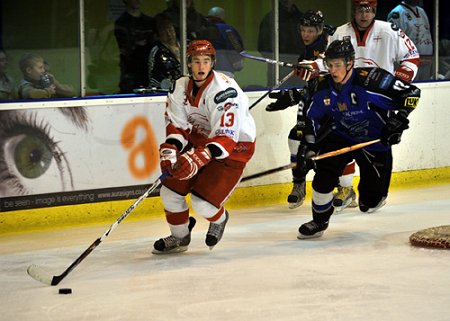 Another defeat for Swindon:
Swindon Wildcats v Sheffield Schimitars at the Link Centre
Sheffield on Saturday got the Cats off to a bad start the match got off to a quick start with both keepers tested, but it was Sheffield who took the lead with 9 minutes into the period.
Less then a minute later a goal through Bowie extended the away side lead 2-0.
Swindon didn't look confident, nor did they look like they were going to pull a goal back, that was until youngster Jamie Hayes netted with just 3 minutes remaining of the period.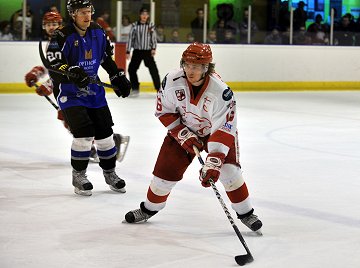 The second period was just as fast and furious as the first, but neither side able to net a goal and Sheffield managed to hold onto their lead going into the third period.
The final period got underway and it was Aaron Nell who scored the equaliser 11 minutes into the period.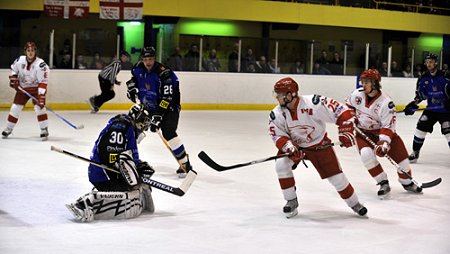 Both sides looking for the winning goal it was Sheffield who took the lead with only five minutes of the game remaining.
Swindon gave everything they could to get an equaliser and send the match into overtime.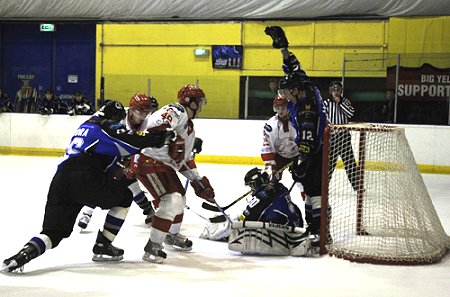 With 58 seconds remaining Swindon pulled the keeper and put an extra skater, shots were desperately being fired against Schmitars keeper and with 28 seconds remaining head coach Ryan Aldridge scored to level the match to send them in to overtime.
Cats were unable to hang on and Sheffield's Ron Shudra scored a power play goal to clinch the win just 3 minutes into overtime.