Maps of Swindon
Swindon is the largest town in the county of Wiltshire, in the south of England. It is situated 81 miles (130 km) west of London and 39 miles (63 km) east of Bristol. It is 29 miles (47 km) south-west of Oxford and 76 miles (122 km) south of Birmingham.

It is close to the M4 motorway: junction 15 serving the east and junction 16 serving the west of the town. Swindon is also still a railway junction, situated on the main London-Bristol line where it branches to Gloucester and Cheltenham.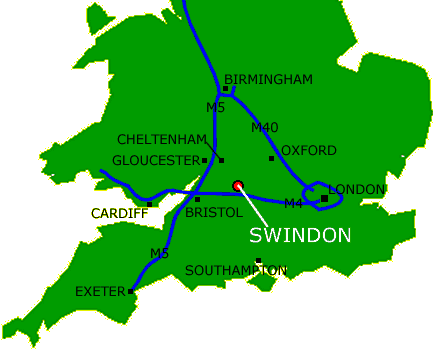 While we generate a fully interactive map of Swindon, here some links to key sites in and around town using multimap.
Show me a map of how to find....