Date added: 23 April 2009
Posh nuts to handmade guitars
10 Things You Didn't Know Were Made in Swindon
While Honda plays a key part in the Swindon economy, many could be tricked by recent national media coverage into thinking that manufacturing here start and finishes with the Japanese car giant.
Time to find out and highlight some of Swindon's lesser-known and more unusual manufacturing success stories we thought.
Armour plating, bullet-proof material and bomb blankets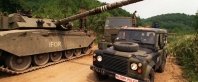 Armotec steel from AML UK
AML UK make armour and security products. Although the group has existed only since 2000, it has acquired various specialist firms, and relocated to a 22,000-square feet factory at Dorcan in 2007.
There is a sister factory on the Isle of Wight, and together the two sites produce a range of products, making them one of the leading suppliers of armour in the UK.

Dormen's are based at Elgin Industrial Estate, Swindon, but are nationally and internationally known as roasters and packers of high-quality nuts and other 'nibbles'.
Founded in 1992, they supply many well-known luxury hotels, including Claridges and The Savoy, and other five-star establishments across Europe. But they also have a retail arm, which means you can buy Dormen's products in the likes of Selfridges in Oxford Street.
Bondline Electronics sell a huge range of different products that eliminate static electricity from the home and workplace.
Established in 1986, they also make devices that specifically stop people who work in the electronics industry from getting shocks, supplied through a sister company on the same site, called Killstat.
Some of their products are assembled from components at their Rivermead headquarters.
Johnson Matthey Fuel Cells have a state-of-the-art manufacturing facility at Lydiard Fields – part of a large international group.
Fuel cells have a range of applications, from powering remote weather stations to space systems and some military uses.
The Swindon plant, which was established in 2000, specialises in manufacturing key components for cells that convert hydrogen and methanol into electrical energy, and employs more than 150 people.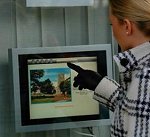 Data Vision Europe, which was founded in 1996, manufacture and supply coin- and card-operated internet touch screen terminals for 'tough public access' – all at their Wootton Bassett headquarters.
Their products can be seen on the London Underground, in branches of McDonald's and at The British Museum, and they have also provided hardware and software for a string of major concerns, including Virgin, British Telecom and the police.
All things plastic and rubber
Toolcraft Plastics, which is based in Argyle Street, produce a vast range of plastic and rubber components, most of which are moulded to order.
They have produced some items measuring two or three millimetres across, and others which can be balanced on a pinhead, but their products are liable to be found in many different household items, from vacuum cleaners to cameras, computers and cars.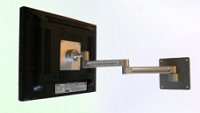 Based in Devizes Road, Plum Office Products Ltd have their own in-house design and manufacturing facilities, from where they supply a range of items for the modern office, including multiple screen LCD monitor arms and stands, desk- and wall-mounted stands for flat screens, CPU holders, copy holders and foot rests.
They can also alter other products to suit specific needs and design new ones from scratch to specialist requirements.
Chilled and frozen Indian readymeals are produced for the catering trade and both wholesale and retail markets by Indus Valley Foods, at its Westmead Industrial Estate base.
The company was formed in 1987, employs up to 10 people, and produces "a full range of meat and chicken curries, samosas and seekh kebab".
Bespoke fashionware and dance costumes
Established in 1991, Gees Active is based in South Marston, from where a staff of three highly qualified workers supply individuals with bespoke and creative "couture, original and essential products", including skating, artistic, dance and gymnastic sportswear, such as leotards and dresses.
The company also supply wholesalers, retailers and distributors.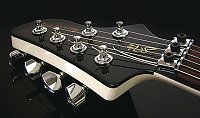 Handmade high quality electric guitars and basses, often made to special order, are produced by a small company called Sovereign Guitars, which is based in Wootton Bassett.
The business produces a range of instruments, including models with maple fingerboards and necks, and others in rosewood, ash, mahogany and finishes including flame, sunburst and metallic.