10 Business Premises that used to be something else
A delve into Swindon's commercial history
The Railway Village is a priceless heritage site, but the jewel in its crown is Park House, a grand three-storey building in Church Place, overlooking Faringdon Road Park.
Built in 1876, it was originally the house of the Great Western Railway's official surgeon in Swindon, and in 1908 it was rented by the workers' Medical Fund, as a home for medical staff.
Many Swindon railway workers had memories of visiting Park House for pre-employment medical examinations.
Park House is now a prestigious and flexible business centre, providing a range of different accommodation for small companies.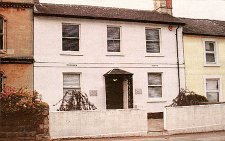 Swindon's first 'police house':
now Canford House, Devizes Road
Built in the 1830s, Canford House was a private house in Devizes Road until 1852, when it became Swindon's first police station – or 'police house' as it was known at the time.
It served the community until 1873, when a new station was built in Eastcott Road.
These days, Canford House is home to a business that has an appropriate connection with police matters – lawyers Winton Rayne & Co Inc Warren-Green and Broughton.
The School House Hotel and Restaurant
No prizes for guessing what this high quality venue at Hook used to be!
It was a school back in Victorian times, but is now a privately owned hotel and restaurant – and a Grade II Listed Building.
The restaurant is famous for its pies, making a wide range, from steak and kidney to the Beluga – beluga caviar, smoked salmon, scallops, cream and tarragon for a cool £185.
Now a self-contained complex of workshop units, Great Western One was formerly Swindon Railway Works' fire station.
Part of the complex was originally a school, which opened in 1845 and was converted into laboratories in 1883.
The station's water tower, which held 41,000 gallons of water, still stands – at 64 feet tall.
Great Western One has workshops from 200 sq ft to over 1,000 sq ft, and tenants currently include a florist, commercial vehicle coachbuilders and an IT company.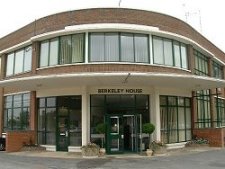 The nerve centre of the former Vickers Armstrong aircraft works at South Marston, Berkeley House is now a hugely flexible business complex, housing offices, workshop and warehousing.
Building work began in 1940 on a factory that would eventually manufacture Spitfires, Stirling Bombers and key training aircraft for the war effort.
The factory also produced the Swift, an aircraft that set a world speed record in 1953. [link to SwindonWeb Planes, Trains and Automobiles feature]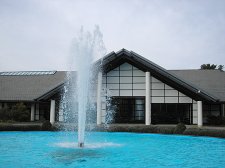 Conference venue and hotel
Now a conference venue and hotel, The Liddington has a rich history and royal connections.
The centrepiece of the campus is King Edward's Place, formerly a private country house, which was frequented by the Prince of Wales (the future King Edward VII).
He attended parties and stabled his horses there – although stories that his one-time mistress, Lillie Langtry, did the same, are harder to prove.
The modern conference and hotel facilities were formerly Allied Dunbar's training centre, opened in 1991.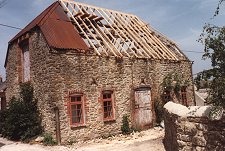 Brewery Street, Highworth
In 1983, a busy design agency in Highworth gave a new lease of life to a 400-year-old stable block.
Following a stylish renovation, the company now occupies the top floor of the building, while the ground floor is leased to a firm of accountants.
The stables' location in Brewery Street also hints at other connections. And what is the company called? Stables Studio, naturally.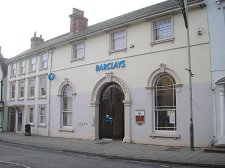 Barclays, Old Town Swindon
The High Street, Old Town branch of Barclays Bank was once a site used to handling liquid assets – because it was formerly Bowly's Brewery.
Only the façade now remains of the building bought by Richard Bowly in 1870. The business passed to his son, the appropriately named Robert Brewin Bowly, who was "a man of vast proportions".
He died in 1939, but Bowly's continued brewing until 1945. Then the site was used for storage and distribution until 1978, before it became a bank.
The art deco façade of The Savoy in Regent Street give a clue to the fact that this pub occupies part of one of Swindon's former cinemas.
Built in 1937, during the movies' heyday, it was later known as the ABC and, from 1986, the Cannon, before it finally closed as a cinema in 1991.
Especially noted for its Saturday morning pictures, it originally had seating for 1,775 people.
Some people believe that one moviegoer never left, because there have been persistent stories that the building has a resident ghost.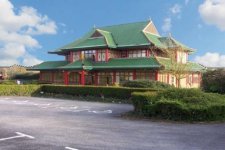 When it was built in the early 1990s, the Chinese Experience restaurant at Peatmoor (later renamed Pagoda Palace) was said to be the largest of its kind in the UK.
It now stands empty while commercial property experts Alder King seek new owners.
They hinted that it could become the latest business property to re-invent itself, saying that as well as having significant potential to become a restaurant once again, it could also have other commercial uses, subject to planning permission. Watch this space.