Date added: 27 October 2009
Support to learn new work skills
Energy2 centre opens in Swindon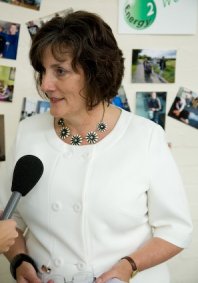 People with physical disabilities or learning difficulties will be given support to learn work skills at the new Energy2 centre in Swindon.

The centre will also work with the National Star College in Cheltenham to deliver a choice of qualifications.

Practical skills such as catering and administration will be taught alongside interview techniques and CV writing.

"This is a marvellous step forward for people who have disabilities," said Ann King of Swindon Borough Council.

The centre will also offer work placements to trainees.

"There's a great need for people to have extra support particularly during this difficult economic time," added Ms King.

"During this year we're targeted to work with 40 people, already we've got over half of those people on our project.
"This project is unique in this area and in the South West. It would be fair to say that it is set to become a national model of best practice."

Jobs for success
Swindon people with learning disabilities share their employment needs...