Date added: 23 November 2009
SSEP Conference 2009
'Driving Swindon Forward' the topic as business leaders look to 2010
'Driving Swindon forward' was the topic at the third annual SSEP Swindon Strategic Economic Partnership (SSEP) conference.
An event where the Swindon Council-backed SSEP presented a progress report on achievements made in the last year, including those improving enterprise, targeting youth unemployment and how Swindon is gearing up to come out of recession in 2010.
New plans for economic development
In a major speech by Council chief executive Gavin Jones, plans for a complete change in how the Council will deliver key growth and regeneration projects in partnership with the private sector were also announced.
Key note speakers also included David Tester, from Air Semiconductor, a Swindon success story challenging the major names in the semiconductor industry and Mark Saddleton, Head of Economic and Market Analysis for Nationwide, who provided an in-depth analysis of the current trend in the economy.
New Business of the Year 2009
Highworth delicatessan Bloomfield Fine Foods were also declared the winners of the SSEP New Business of the Year.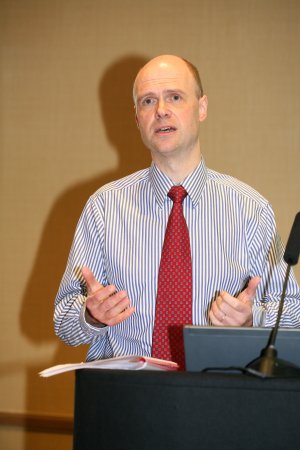 Head of Economic and Market Analysis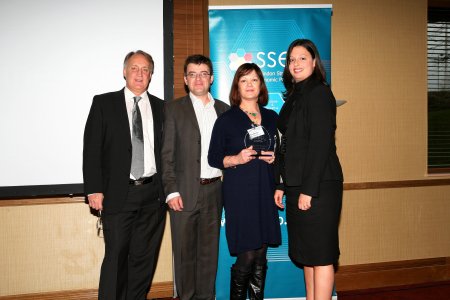 Bloomfield Fine Foods receive their award

UK top six
More recognition for the SSEP Swindon new business of the year...

11 March 2009

OMG - what a year!
Swindon hair and beauty salon celebrate first birthday - see gallery...

15 January 2009

The perfect venue
The Liddington granted approval as wedding venue...

02 December 2008

SSEP Conference 2008
Location and good people why Swindon can survive the downturn, say business leaders...