Date added: 08 February 2011
Recognition for retailers
The Brunel Shopping Centre celebrates and honours its retailers for 2010 in rewards night
The Brunel Shopping Centre celebrated and honoured its retailers for 2010 in a special awards night this weekend.
For the first time in the shopping centre the management team invited all retailers to take part in this prestigeís event.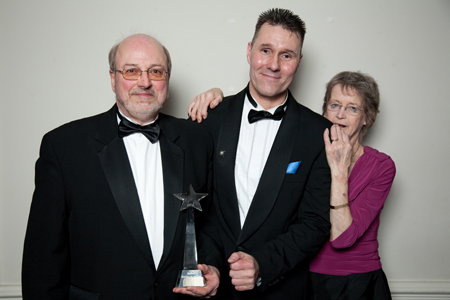 Official Retailer of 2010 went to Cafe Roma
The awards ranged from Security Officer of the Year to the Official Retailer of 2010.
"It's been a fantastic night, and great to give something back to those that have made 2010 so successful," commented Tony Wilkes, Centre Manager, The Brunel Shopping Centre.
"It's a great night to reward those that needed to be and raise money for our 2010 charity the Prospect Hospice."
Cleaner of the year: Giosue Pulieri
Security Officer of the Year: Rob Faulkner
Maintenance person of the year: Paul Denyer
Best Dressed Window: The Forum
Marketing Initiative Award: Boots
Overall Mall Promotions of the Year: Guardian Jewellery
Operational / Environmental Award: Argos
Centre Managerís Award of the Year: Colin Roberts
Retailer of the Year Award:
3rd place: Early Learning Centre
2nd place: Argos
1st place: Roma

Recognition for Retailers - 08/02/2011