Date added: 09 February 2011
Employing Older Workers Over 65s
The law on compulsory retirement age is about to change, writes Peta Fry, HR Director at Monahans
The government plans to phase out the default retirement age (DRA) with effect from April 2011.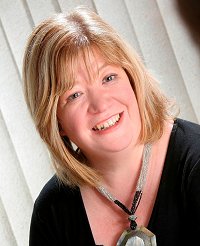 Under the proposals employers will not be able to rely on the default retirement age from 1
st
October 2011, or issue new notifications of retirement from 6
th
April 2011.
However, employers will be able to use a compulsory retirement if they can show that it is a proportionate means of achieving a legitimate end.
Employers will also need to be able to prove that it is necessary to meet legitimate employment policy, labour market or vocational objectives and that compulsory retirement is an appropriate and necessary means of achieving this.
Survey
"The Gearing for Growth Survey" conducted by the CBI and Harvey Nash showed that of the 330 UK employers surveyed, 79% use the default retirement age of 65 and nearly two thirds are concerned about the readiness of managers to deal with the declining performance of older workers.
In addition 69% are concerned the changes will lead to uncertainty around workforce planning and 60% believe it would create fewer promotion opportunities for younger employees.
John Cridland, deputy director general at the CBI said "in most cases employers want to keep staff on beyond 65, because they value their skills and experience. The DRA is a dignified way to manage cases where performance is not up to scratch and people are no longer physically up to the job. Abolishing it leaves a huge void and has the potential to open up the floodgates on age-based litigation".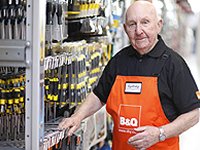 a flexible approach to retirement
can help retain key people,
valuable skills and expertise
However a number of businesses are already advocating having no fixed retirement age and have a flexibile approach to planning retirement, enabling them to retain the skills needed within their business.
They find older workers can be particularly reliable, bring life experience and common sense to the team, as well as having a stabilising and calming influence.
Having a diverse workforce available who may understand and empathise with them, can have a positive impact on their customer's experience.
So what could the removal of the default retirement age mean for an employer and what should you be considering as an employer.
Consider if you still want a compulsory retirement age and if you do, can you objectively justify it
Review your current situation and whether you have any employees approaching retirement age. Decide if they can be given notice of retirement in line with the transitional arrangements
Look at your employee benefits, life assurance, permanent ill health insurance, private medical insurance, and the likely costs of continuing these for employees aged 65 and over
Review employment contracts, policies and procedures and employee handbooks to see what amendments may be needed
Consider what training you and your managers need to be able to handle the changes whilst ensuring that your standards and expectations continue to be met. Use various reviews and discussions to manage the performance of employees to motivate and encourage improved performance for all. For those not meeting the required standards, offer help and guidance to improve performance and consider wider job opportunities or a different approach to duties or hours
Consider the options of flexible working, thus retaining skills, knowledge and experience which can be passed onto other employees
Whatever else you do, communicate with employees thoroughly – discuss their preferences and plans, and make decisions based on individual and business needs.
Remember there are business benefits to be gained through flexible retirement; you can retain key people, valuable skills and expertise thus reducing staff turnover and recruitment and training costs.
The end of retirement as we know it
With the default retirement age removed with effect from 01 October, Peta Fry explains how it could affect your business...

12 December 2011

New Employment Legislation
Minimum wage, retired age, equality rights and maternity leave all set to change, writes Peter Jones of the HR Dept...

09 September 2010

Teamwork is the goal!
We ask Peter Jones from The HR Dept. Swindon his advice on how to handle employee requests during the World Cup...

28 May 2010

Working In...
Everything you need to know about working in and around Swindon...