Date added: 28 March 2011
Outsource Celebrates Anniversary
Swindon IT recruiter marks 20 years in business
A Swindon IT recruitment specialist company, which started from the managing director's front room has celebrated 20 years in business.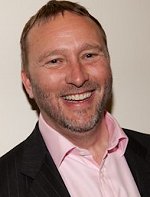 Outsource UK, which specialises in providing IT personnel to a range of industries, was set up in 1991 by Paul Jameson and is now one of the top 100 fastest growing companies in the UK.
The company, which last year relocated from Old Town to prestigious offices Swindon's historic railway quarter, celebrated with a party for its most valued clients, employees and candidates.
"In 1991, IT recruitment businesses had very little interest in focusing on servicing the needs of clients and candidates, most were much more interested in how much money they could make," said Paul.
"I believed that if I could create a business which had the best interests of our users at heart, we could obtain long-term success."
Outsource now has a turnover of more than £21m, employs 29 people and has a string of accolades and to its name.
Chris Evans, Programme Manager for Outsource UK client Advantage xPO, praised the company's success.
He said: "Congratulations to Outsource on reaching the 20 year milestone. Paul and his team are a pleasure to work with and I wish them continued success and growth."
Nicky Iddon, of Halcrow - another Outsource UK client – added: "I have every confidence in Outsource.
I have been using the company for a long time and they always listen to our requirements."
Team building and expansion
Outsource UK's success is largely down to the team Paul has built around him; some employees have been with him almost from the beginning while ten new members of staff were taken on last year.
Close attention is paid to staff training and development, with a specialist training and development manager being appointed recently. As part of the plan to grow, both organically and through takeovers, the position of sales director was created last year and experienced recruiter Andrea Williams appointed to the role. Outsource is currently recruiting both experienced and trainee consultants.
And Paul has big plans for the future.
He said: "Within three years I hope to be one of the largest and most profitable privately-owned IT recruitment firms. This will mean reaching close to £50m turnover and employing more than a 40 recruitment staff.
"It's a big ambition but one I think that, with the excellent team I have around me, can be achieved."

Outsource UK 20 Year Anniversary - 25/03/2011
Spotlight On Two Rising Stars
Outsource UK celebrate the achievements of two employees who have been shortlisted for top industry awards...

03 October 2013

Scaling New Heights
Kilimanjaro trek inspires Outsource UK boss to consider more adventures - staff included!...

22 November 2012

'Most Admired Agency'
Outsource UK scoops top accolade at Recruitment International awards...

18 October 2009