Date added: 12 April 2011
Outsource sets up graduate training scheme
IT Recruitment Consultancy launches six-month training programme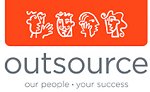 Swindon's IT Recruitment Consultancy Outsource UK is launching a six-month programme to train and develop the recruitment consultants it needs for its continued growth.
At the end of the training programme, the trainees will then be able to progress in the business, focusing on specific IT market sectors. They will also have the option to take a professional recruitment qualification through the Recruitment and Employment Confederation (REC), the industry's governing body.
"We are initially aiming to take on six graduates, or graduate caliber individuals with relevant work experience, who will be trained in all aspects of candidate management," said Anna Stretch Outsource UK's Recruitment and Training Manager.
"The role will then progress into working with a number of clients, servicing their recruitment needs by sourcing relevant and quality IT candidates, managing the recruitment process from interview to offer stage.
"We are offering a competitive benefits package which includes a good salary, uncapped commission, pension and healthcare."
Spotlight On Two Rising Stars
Outsource UK celebrate the achievements of two employees who have been shortlisted for top industry awards...

03 October 2013

Scaling New Heights
Kilimanjaro trek inspires Outsource UK boss to consider more adventures - staff included!...

22 November 2012

'Most Admired Agency'
Outsource UK scoops top accolade at Recruitment International awards...

18 October 2009