Date added: 18 December 2007
The Inn place to be
Swindon named as number one hotspot
Swindon has just been crowned the UK's number one holiday hotspot, according to figures revealed today by Holiday Inn.

The popular hotel chain has a total of 117 Holiday Inns and 110 Express by Holiday Inns in the UK, and their figures show that Swindon has topped the charts as the fastest growing tourist destination in 2007.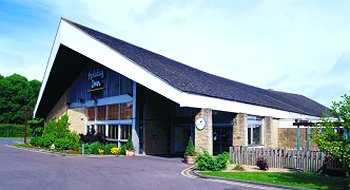 Swindon has become a popular destination
for tourists staying at the Holiday Inn

As unbelievable as that may sound, the past 12 months has seen a staggering 12 per cent rise in room bookings across the town, which is faster than any other town or city.

And Channel 4's Grand Designs presenter, Kevin McCloud, whose housing company Hab Homes is planning to redevelop areas of Swindon, certainly agrees that Swindon is becoming a hot spot.

He said: "Swindon is a delight – I love it. I travel all over Britain, I look at a lot of really crap towns and Swindon is not a crap town."

A close second to our town was Bolton, which like us, has unfortunately received some unwanted press in the past.

But that could all change, according to InterContinental Hotels Group's UK Chief Operating Officer, Alexi Hakim.

"Holiday Inn customers certainly seem to agree with Kevin McCloud that Swindon has lots to offer visitors. It's great to see towns and cities which have been bashed by critics enjoying a popular renaissance."