Date added: 25 April 2007
HSM move into landmark Arclite glass building
One of Swindon's most famous and striking modern office building has been let out again after standing empty for more than three years.
Known locally as the Glass Cigar, Archlite House in West Swindon is the new home of one of Swindon's most rapidly-rising businesses - Wanborough-based business communications specialist HSM.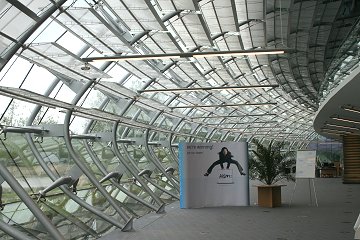 Light and spacious:


the interior of HSM's new headquarters - Arclite House


And this week HSM held its first ever Recruitment Day where potential employees saw the Zeppelin-shaped glass building. The perfect opportunity, we thought, to take a trip inside their new headquarters and see for ourselves why it's previously been described as 'the happiest workplace in Britain'.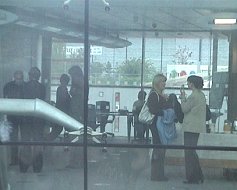 BEHIND THE GLASS:
HSM's first ever recruitment
day with
an insight into the Arclite

"It's a fantastic new building," commented Katie Halpin, Recruitment Executive for HSM, "with new exciting Headquarters with a great range of facillities we are confident that we can attract even more high calibre staff to fulfil our new and existing contracts.

"We believe there is a vital link between employee satisfaction and client satisfaction, so we're creating a work environment with plenty of space for employees to chill out with coffee bars, internet cafes, magazine lounges and creativity rooms."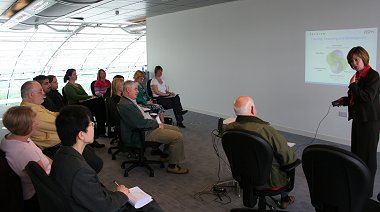 Busy recruiting:


potential employees at HSM's
find out all about the business
Previously occupied by Cellular Operations Ltd and Vodafone until its closure in 2003, the 38,000 sq ft glass building has recently undergone a major refurbishment over the last six months.
Its numerous design and architectural awards have also included one national daily newspaper featuring it in a list of the '50 Best Buildings in the Country'.