Date added: 20 February 2007
Full steam ahead for new networking initiative
Surrounded by some of Swindon's greatest engineering achievements, business people from the area gathered at the Steam Museum today.
They were there to take part in the first Great Western Business Breakfast, a new networking forum developed for larger businesses in and around Swindon.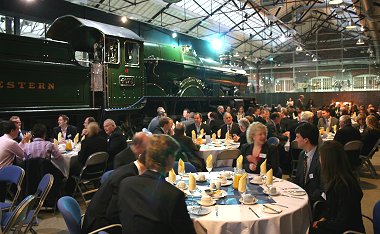 Local business leaders from in and around
Swindon network at the
Steam Museum

Those who attended were welcomed to the event by HSBC Commercial Manager, Dave Thomas, one of the sponsors of the new initiative, and after a sit-down breakfast guests listened to a short speech by Roy Endacott, the Chief Executive Officer for High profile local charity, The Community Foundation for Wiltshire and Swindon.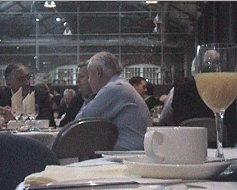 On track for success:


the first Great Western

"It's been a fantastic first meeting," commented brain child of the event Carl Willott, of main sponsor Cattles Invoice Finance, "we have over 120 key decision-makers here and the feedback so far has been very positive."



Representatives of the other supporting associate partners, Withy King, Monahans, HSBC and The FD Centre also attended and were equally encouraging of the event.

"What a great start to the day," commented Sara Daw, from the FD Centre, "it's a great opportunity for like-minded business people to meet and get to know each other."
To find out more details and information on how to book a place for the next Business Breakfast, please email lbadger@cattlesif.co.uk