Date added: 04 March 2013
Return To Work Interviews
Peter Jones of The HR Dept. explains what they are and how they can help reduce short-term absense (sickies)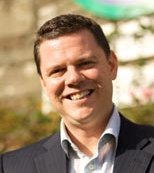 Peter Jones:
HR Dept. Swindon
With the Norovirus plaguing workplaces during this infectious season, dealing with sickness absence can be time consuming and costly for smaller businesses.
For every member of staff that falls ill, do you conduct return to work interviews, regardless of the length of absence?
If not, I recommend you do.
We have seen how straight forward structured RTW interviews can reduce short term absence (sickies) and identify underlying causes for absence to help mitigate further leave.
RTW interviews should be held with an employee the day they return to work. The line manager can ascertain information regarding the absence and complete any necessary paperwork such as a self-certification form.

Just doing this every time will improve attendance and identify anyone with an underlying complaint that may be classed as a disability.
If you need further advice on how to hold a return to work interview, we'd be more than happy to help.
HR Dept. Swindon


Led by HR expert Peter Jones, The HR Dept. in Swindon provide services and solutions for SMEs to help prevent staff, employee or HR issues with professional outsourced HR support covering all aspects of UK Employment Law.
The Missing Link
When it comes to contacts on LinkedIn, who owns the rights when an employee leaves their job role?

An Affair At Work?!
Peter Jones of the HR Dept. Swindon answers common staff management questions...

Sick Note To Fit Note
Peter Jones of The HR Dept. Swindon explains the new Government guidance on managing sickness absense...

23 April 2013

Wintery Weather
The HR Dept's guide to how your business can be affected by adverse weather...