Changing The Way Your Business Operates?
Peter Jones of HR Dept. Swindon explains how TUPE could affect you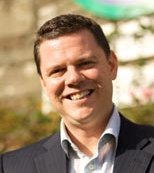 Peter Jones:
HR Dept. Swindon
Transfer of Undertakings (Protection of Employment) Regulations (TUPE as more commonly known) is not the most straightforward piece of employment legislation.
It is complicated and often catches employers/business owners out who are unaware of its terms and procedures. If you or anyone you know is considering or about to do any of the following (not an exhaustive list) then TUPE could apply:

- Buy or sell a business
- Outsource a service or activity
- Insource a service or activity
- Buy or sell part of a business or asset
- Change company status (for example to 'limited company')

TUPE is the protection of the rights of employees connected to the business, activity or asset.
Failure to follow the rules around TUPE, even for what might seem the simplest or most straight forward reason can lead to protective awards of up to 90 days pay and other tribunal awards depending on
the circumstances. If we can provide some early advice to someone you know who may be about to embark on one of the above, please do let us know.
HR Dept. Swindon


Led by HR expert Peter Jones, The HR Dept. in Swindon provide services and solutions for SMEs to help prevent staff, employee or HR issues with professional outsourced HR support covering all aspects of UK Employment Law.
The Missing Link
When it comes to contacts on LinkedIn, who owns the rights when an employee leaves their job role?

An Affair At Work?!
Peter Jones of the HR Dept. Swindon answers common staff management questions...

Sick Note To Fit Note
Peter Jones of The HR Dept. Swindon explains the new Government guidance on managing sickness absense...

23 April 2013

Return To Work Interviews
Peter Jones of The HR Dept. explains what they are and how they can help reduce short-term absense (sickies)...

04 March 2013

Wintery Weather
The HR Dept's guide to how your business can be affected by adverse weather...