Christmas Office Party Season
Peter Jones of the HR Dept. explains the perils of feeling too festive with work colleagues!

Are you feeling festive?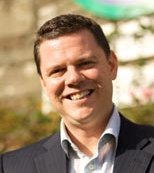 Well here at The HR Dept we've already started our Christmas countdown. Christmas is one of our busiest times, not just because we're attending parties, but because we're dealing with the fallout from them.
So we thought we'd sound like a broken record and provide some top tips on dealing with the staff Christmas party:
Alcohol.
For those that drink it's nice to have a glass of something to celebrate, but warn everyone there's no need to go overboard. Keep an eye out; it's illegal for under-18s to drink. You, as the employer, could end up the one in trouble and not just with their mother!
Religious sensitivities.
Christmas takes the UK by storm every year, however bear in mind not everyone celebrates the holiday,
but do make sure to include everyone.
Timing.
More and more businesses are waiting until January to have a get together. Planning for January can give you and your staff something to look forward to after the Christmas madness has died down.
Secret Santa.
It's a great way to keep costs down and get everyone involved, but beware of inappropriate gifts! Some people may not see the funny side.
Behaviour.
Obviously you hope common sense prevails but the term "Christmas party" seems to do odd things to people.
If something inappropriate happens on a work function, take a deep breath, don't sack them on the spot (however tempting) and note down what happened. The HR Dept is then here to deal with the rest of the process.
Call us - it's what we're here for!
HR Dept. Swindon
Led by HR expert Peter Jones, The HR Dept. in Swindon provide services and solutions for SMEs to help prevent staff, employee or HR issues with professional outsourced HR support covering all aspects of UK Employment Law.