Date added: 09 October 2008
Good news for small businesses
Basepoint rebranding to reflect teamwork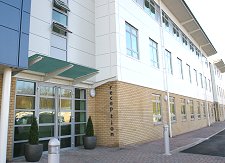 Promoting healthy business:
Small businesses in Swindon could soon be benefiting from new-look office space, as Basepoint - the UK's leading developer and operator of managed offices - undergoes re-branding.
Swindon's Basepoint office in Westlea has been providing a managed business centre to 95 companies, since it first opened in 2005.
And the new branding is set to better reflect the company's ethos of cooperation and teamwork at its 22 centres across the country.
Basepoint is unique because it enables new business communities to thrive by providing attractive, fully-serviced offices and workshops on easy terms.
For more information on Basepoint in Swindon, follow the link below.