Date added: 03 September 2008
Swindon 2012?
£200 million pound regneration deal signed and sealed


It's been a long time coming, but a major announcement today in the House of Commons is set to transform Swindon town centre.
An agreement was signed today which will bring more than £200 million pounds of private and public sector investment into the town centre, and deliver one of the largest regeneration projects in the South West.
Modus Properties has committed to deliver Regent Place, a £215 million scheme, comprising 32,500 sq m of high quality retail, residential, leisure and car park spaces.
A development that clearly represents the start of a new era for Swindon, according to Peter James, chief executive of the New Swindon Company, who are responsible for delivering the project.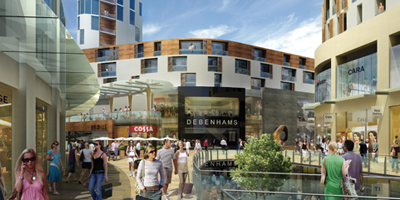 What's planned for 4 years time:
the proposed Regent Place development
and the present site, Morley St car park, today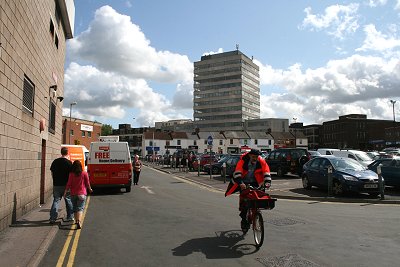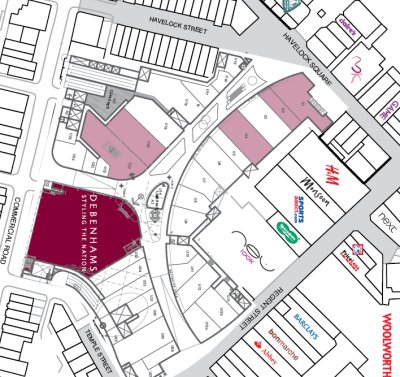 "Swindon is bucking the national trend – the town has absolutely massive potential and these developments, which are a major investment into Swindon's future, will go a long way to realising it," he said.
"They will provide the quality of design and new facilities that the town deserves, benefiting those who live, work and spend time here."
Those closely involved in the Regent Place development were also keen to reaffirm the timeframe for the project, given the current difficult economic climate and the fact that many regeneration schemes around the UK are being stalled.
"The signing of this agreement really puts Swindon step ahead of many other regeneration schemes in the UK," added Cllr Phil Young, Swindon Borough Council Cabinet member for Economic Development and Regeneration.
"Regent Place will bring nearly a quarter of a billion pounds worth of investment into the town centre – and with another Development Agreement on track to be signed by Muse Developments in the very near future, the long-term future of Swindon looks secure.
"This agreement re-affirms confidence in the town."
| | |
| --- | --- |
| | |
| Outline planning received | August 2007 |
| Detailed planning consent expected | August 2008 |
| CPO Confirmation expected | October 2008 |
| Start on site scheduled | Summer 2009 |
| Centre opening | Autumn 2012 |
Key facts:
Regent Place will provide in excess of 350,000sq ft of retail accommodation trading from two levels, including:
A 100,000 sq ft department store of Debenhams

A 25,000 sq ft restaurant quarter

A 20,000 sq ft Manna Food Hall

45 additional retail units of various sizes

800 car parking spaces

A 100 bed hotel

300 new city style apartments
The scheme will be integrated into the existing prime retail pitch and the adjoining Brunel Shopping Centre.