Date added: 16 September 2008
Thomas Homes development
Building work starts at Churchward Village
Construction company Thomas Homes have started work on the redevelopment of Churchward Village in Swindon.
The old railworks site, situated next to the Designer Outlet Centre, National Trust UK headquarters and The National Monument Records Centre, will become a mixed-use development.
And despite the current slump in the economy, work is expected to be completed in 2009.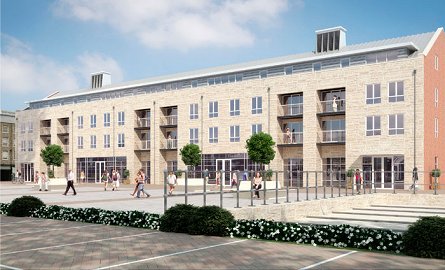 accomodation, office space, and leisure facilities
Planning permission has been granted for several schemes on the 138-acre plot - incorporating apartments, houses, leisure facilities, restaurants, hotel accomodation and office suites - with phase one
already underway.
Experts in the refurbishment of historic buildings, Thomas Homes are certain their development will fit in with the surrounding listed buildings and original architecture of the Brunel period.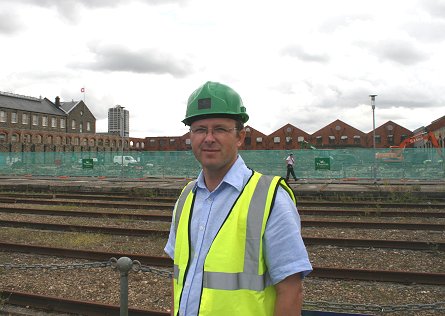 Thomas Homes Director Chris Brotherton
Chris Brotherton, Director at Thomas Homes, said: "Our plans very much complement the surrounding buildings, so we're looking at very similar materials and very similar forms to these great big railway sheds.
"It will be very private, very different, and something that I can't think is in any other town around here, with a great sense of community."
Churchward Village is within walking distance of the train station, and developers are hopeful it will play an essential part in connecting the former GWR works site to the town centre.
Swindon 2012?
£200 million pound regeneration deal signed and sealed...

Digging Deep!
Work begins at the £50m Churchward site...

13 August 2008