Date added: 22 July 2008
Saving 'not a priority' for consumers in the South
New research from Nationwide Building Society


The credit crunch has been hitting the country hard, and new research released by the Nationwide Building Society suggests that consumer confidence with regards to saving in the South is low.
Just 25% of people surveyed felt that it was very important to save regularly, which is slightly lower than the national average of 27%.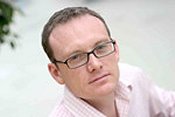 Matthew Carter, director for savings at Nationwide, said: "The increasing cost of living is clearly having an impact on household finances and consumers in the South could well be prioritising bills over their savings.
"If the economic situation gets more difficult, without the money put aside to fall back on, these consumers may find the going gets even tougher."
Record Low
Forget the weather, it's the economy that's looking stormy according to Nationwide...

06 August 2008

All-time low
Nationwide reveals shocking new figures for consumers...

22 January 2008