Date added: 13 June 2008
Pain from Spain!
Continental hauliers strike halts production at BMW Plant Swindon


Story update: 17 June 2008 07.16am
Production is getting back to normal at the BMW Plant Swindon today, after the factory was temporarly closed over the weekend to due a parts shortage.
Workers returned this morning to fresh orders for body parts for the BMW Mini production line in Oxford, with most of the 1,100 workforce asked to make up for time lost due to the unplanned downtime.
"We would like to thank our associates for their co-operation and understanding during this time," said a BMW spokesman.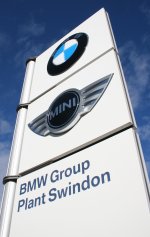 A shortage of key car parts has halted production at BMW's body panel plant in Swindon.
A hauliers strike in Spain has been blamed, where BMW sources brake pads and light clusters for its main Mini production line in Oxford.
With that temporarily closed the knock-on effect is now being felt in Swindon, where the Stratton-St-Margaret factory makes body panels for the car on a 'just in time' basis.
Over 1,000 workers have been forced to take Friday and Monday off - both days unpaid, or with the choice of making up the extra hours in the coming weeks.
"It's nice to have a free day," said one employee "but not if it means losing out in my pay packet.
"I'd work if I could. But we have no choice."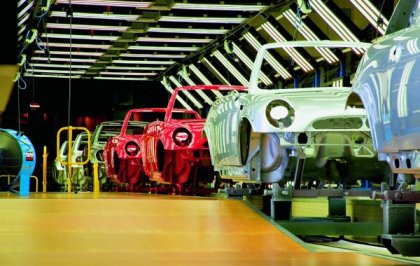 the BMW Plants in Oxford (above), Swindon and Hams Hall
(engine production) form what is described as the 'Mini triangle'
- all have had production seriously affected
Militant action by unions in Spain and Portugal has also led to a blockade of ports and airports. And with no sign to the end of the dispute, some commentators predict the effects will last far longer than originally estimated.