Date added: 26 June 2008
Full STEAM ahead!
Swindon Borough Council launches Business Charter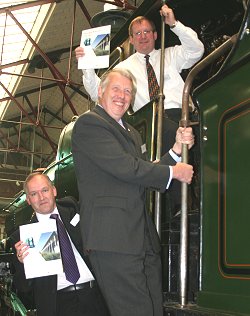 the initiative is set to take business
in Swindon to another level
Representatives from businesses across the town joined Council leaders to discuss the future of Swindon business this morning, at an event held at the Steam Museum.
Local employers were invited to join the Swindon Business Charter -launched today - which sets the guidelines for development in the town.
Criteria includes environmental sustainability, health, planning, regulatory services, and improving Swindon's image.
Council Leader Rod Bluh said: "It's important that we make the commitment to business and it's equally important that we get that commitment back, so that we can drive this agenda forward."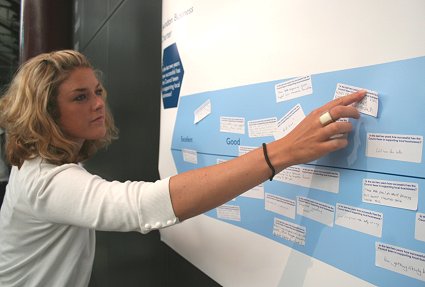 local employers tell the council what they think
And he was keen to emphasise that the national 'credit crunch' should not affect the proposed plans for regeneration of the town centre.
"The challenges are huge, especially with the regeneration of Swindon. And we're expecting some good news on that any day now.
"This Charter is about getting everybody together to take Swindon forward as a place."