Date added: 13 May 2008
So un-Fare
The Farepak fiasco continues - but legal action could go ahead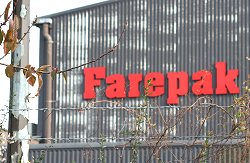 customers are still out of
pocket
more than two years on
Since the collapse of Swindon-based Farepak in October 2006, it's been a constant battle for the 150,000 people left seriously out of pocket.
The Christmas saving club went bust just weeks before the big day - and despite the company going in to liquidation more than two years ago, the matter is still unresolved.
A 12-month government investigation in to Farepak brought together evidence which the Government could now use in legal action against Farepak's directors and accountants.
The Department for Business and Enterprise compiled a 700-page report - published yesterday - but customers won't be able to see the results until any legal proceedings are finished.
The company left each customer out of pocket by an average of £400 - although some had invested more than five times that amount.
And despite millions of pounds being donated by companies across England, it's expected that customers will still only receive 5p per every £1 they had invested.