Date added: 04 March 2008
Help your business grow
Free workshops for local firms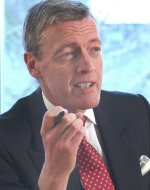 Local businesses are invited to the third annual 'Open for Business' event, offering a great opportunity for training and networking.
Hosted by Monahans Chartered Accountants, Barclays, and Lemon & Co, the event will take place at the University of Bath's Oakfield Campus, on Wednesday 26th March.
The event starts at 12pm, and consists of 15 60-minute workshops presented by representatives of the three hosts, with the aim of offering a sample of tailor-made training to local companies.
Tim Stevenson, Chairman of Travis Perkins plc, will be the key note speaker.
Places are limited and pre-booking is essential.
For more information, including the detailed programme, contact Monahans Marketing Department on: 01225 785580, or email:
marketing@monahans.co.uk

Monahans - website

Lemon & Co. - website

Barclays - website