Date added: 31 March 2008
Credit crunch hits home
Nationwide announces fall in house prices for the fifth month
With the housing market looking bleak, Swindon-based building society Nationwide has taken precautions to deal with the vulnerable market.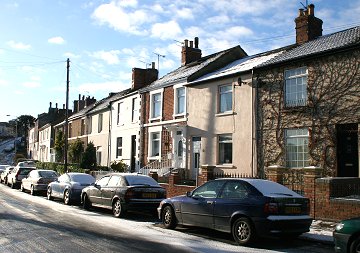 The long and winding road:
property market has reached
its lowest point in 12 years
Falling by almost 3 per cent over the past five months, house prices have achieved a 12-year low - and just last week, Britain's second-biggest lender announced plans to increase their mortgage rates.
This could mean only the most creditworthy people will be able to afford a mortgage, although Nationwide say they made the decision because they couldn't risk taking on many more new customers.
But it's not all bad news for local residents.
In a survey published last week by Endsleigh Insurers, Swindon was amongst the highest ranked for its impressively low figures on theft, in comparison to others across the country.

Nationwide Building Society - website

Endsleigh Insurers - website
All-time low
Nationwide reveals shocking new figures for consumers...

22 January 2008