Date added: 18 February 2008
Swindon makes the top 20
Housing market one of the strongest in Britain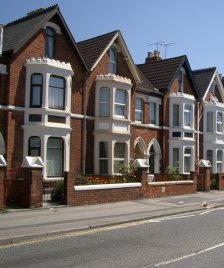 Britain's top places to buy
Swindon has been named the 17th 'most recession-proof town' in England, following research conducted for The Times newspaper.

Factors such as house prices, wages, unemployment figures, population growth and qualifications of local people, were all taken in to consideration.

Top of the list was Cambridge, which has seen a 49% rise in house prices over the past 5 years, compared to 25% in Swindon.

We topped the charts in wages earned, alongside Cambridge, Milton Keynes, Edinburgh and Bath.

Also top of Swindon's attractions is affordability of housing – which put us in joint first place next to the northern town of Warrington.

This research comes at a time when consumer confidence is low, with fear that a recession could soon be upon us.

But the message from The Times is that Swindon is one of the best places to buy in Britain.
The Inn place to be
Yes, it's true! Swindon's been named as a number one tourist hotspot...

18 December 2007